What material is meltblown cloth made of?
Time:2020-06-04 17:20 Author:Suny Group
The main raw material of melt-blown cloth is polypropylene, which is an ultra-fine electrostatic fiber cloth with a fiber diameter of about 2 microns. Its diameter is only one tenth of the diameter of the outer layer of the mask, which can effectively capture dust.
When the droplets containing the virus are close to the meltblown cloth, they will also be electrostatically attracted to the surface and cannot penetrate. Therefore, it is a necessary raw material for the production of filter masks.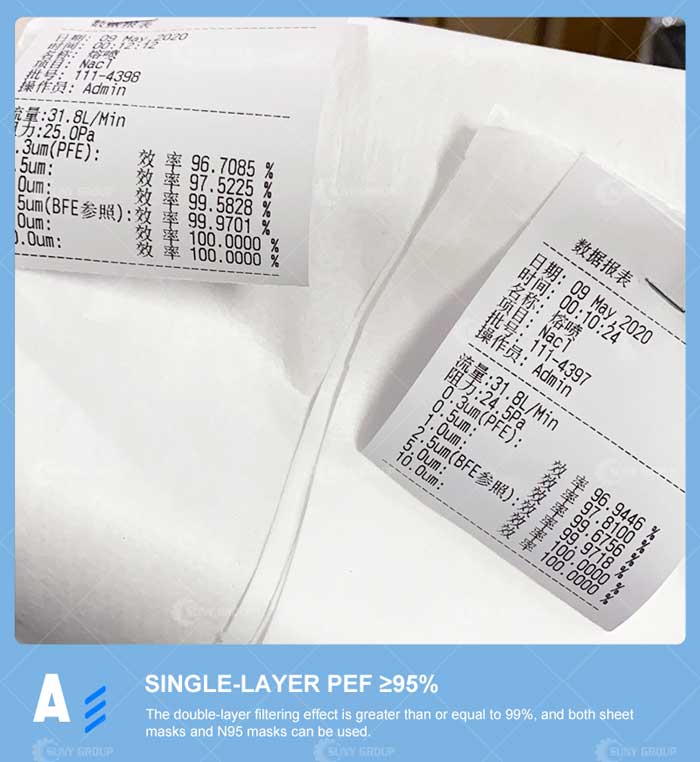 Meltblown cloth, commonly known as the "heart" of the mask, is the filter layer in the middle of the mask, which can filter bacteria and prevent the spread of germs.
Meltblown cloth is a film made of polypropylene with high melt index. It is a film composed of many crisscross fibers stacked in random directions. The fiber diameter ranges from 0.5 to 10 microns. one.
Tags:
If you have any requirement or suggestion, please fill in the form and send to us, or contact us by E-mail:sunymachine@gmail.com,thanks!