The role of shredders in the field of recycling
Time:2020-06-20 12:10 Author:Suny Group
The crushing machine is a professional crushing of various waste metal materials, both in China and abroad have a good development prospects. Crusher solves various crushing solutions for customers, from single to complete system design.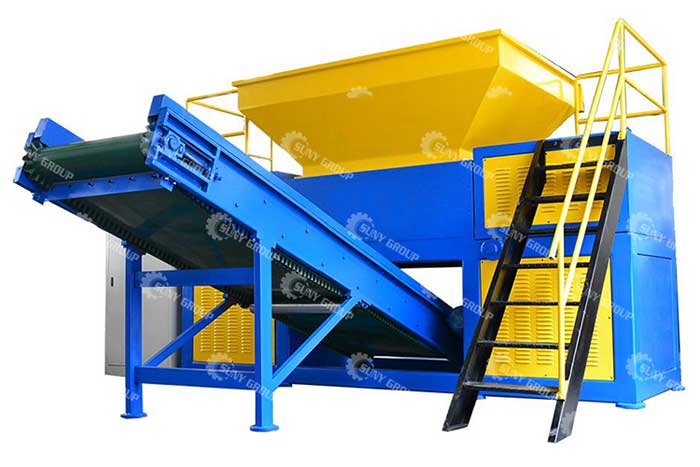 The metal shredder can dispose various waste metal cans, lulu pots, beverage cans, beer cans, red bull cans, eight-treasure porridge cans, and its cans, metal bottles, cans, cola cans, paint buckets, scrap tin, scrap iron slag , Moon cake boxes, cans, waste beer bottle caps, cans, beverage buckets, small paint buckets, light bulbs, glass, hard plastics, such as computer mouse keyboard hard disks, etc. can be crushed and other cans are broken into clumps of particles, thereby reducing Transport costs, and increase the speed of scrap iron cast iron.
When the metal crusher equipment is working, the materials can be fully and effectively finely crushed in the crushing chamber, with high output, low energy consumption, high efficiency, and even and fine crushing. When using this equipment, the noise is low, no pollution, and operation Simple and convenient maintenance. This machine is used for crushing fragile metal materials such as pig iron powder, alloys, ferrosilicon powder, bottle caps, cans, circuit boards, and waste mobile phone batteries.
Now the metal crusher produced by our company is completely different from the old metal crusher equipment and has become a very practical equipment for crushing metals in the scrap metal recycling market.
Tags:
If you have any requirement or suggestion, please fill in the form and send to us, or contact us by E-mail:sunymachine@gmail.com,thanks!