Application range of the rubber powder
Time:2016-09-23 14:35 Author:Suny Group
Nowadays,tire recycling business is the most hot business in the world.Tire recycling business is profitable and friendly to environment,so many people who owns a large fund want to start this tire recycling business.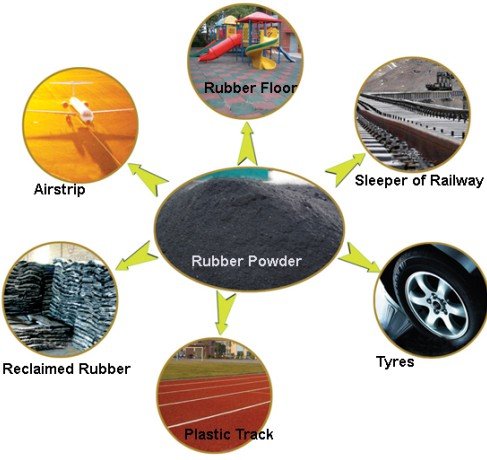 How to start tire recycling business?You need to set up tire recycling plant.Tire recycling plant converts entire scrap tyre into high quality crumb rubber. Rubber crumb is used in addition to asphalt for highway paving and pavement sealers, also used for the production of a great number of recycled rubber-containing products. Some of the major applications of crumb rubber are as following:
· Making of Sport Surfaces
· Automotive Industry
· Asphalt Applications
· Adhesives and Sealants
· Shock Absorption and Safety Products
· Rubber and Plastic Products
Tags:
If you have any requirement or suggestion, please fill in the form and send to us, or contact us by E-mail:sunymachine@gmail.com,thanks!