Why copper wire recycling machine is popular?
Time:2018-01-30 19:27 Author:Suny Group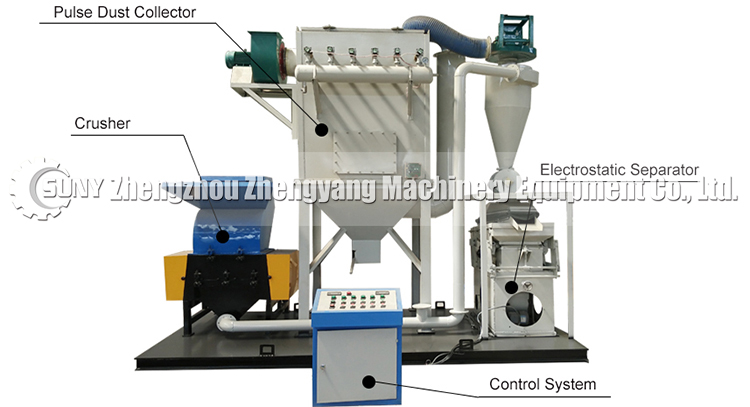 It is well known that copper wire recycling machine belongs to a state of the art technology, for the waste copper wire can be changed into pure copper granules and plastic granules after a series of processing procedures.
Copper cable separation machine is valuable because scrap copper cables can be recycled to provide extra value and protect the environment.
As the sense of environmental protection becomes popular, there is a great demand of copper recycling machines. Especially in some advanced countries such as America, Canada, Australia and Europe.
While copper wire recycling machine is just the ideal machine for copper recycling.
Zhengyang Machinery mainly produce copper wire recycling machine by their own innovative ideas, improve design process, greatly improved the production capacity.
Tags:
If you have any requirement or suggestion, please fill in the form and send to us, or contact us by E-mail:sunymachine@gmail.com,thanks!