Home appliances and equipment replacement and fast electronic waste treatment equipment came into being
Time:2020-09-30 10:40 Author:Suny Group
People's economic and material conditions have gradually improved. Nowadays, household appliances and equipment are updated quickly, which has resulted in the production of old household appliances. For convenience, many households are sold on the streets. It is a mobile hawker who yells for "recycling old home appliances at a high price," while formal home appliance recycling companies are rarely seen in our lives. At this time, our professionally produced environmentally friendly circuit board recycling equipment, circuit board dismantling equipment, circuit board crushing equipment, and electronic waste disposal equipment came into being.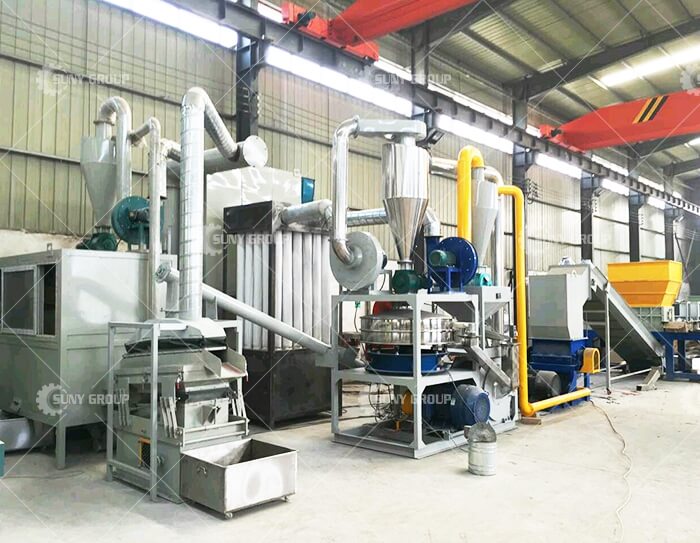 There are generally two ways for consumers to dispose of waste electrical appliances. One way is to sell them to the so-called "high-priced recycling waste electrical appliances" hawkers, and the other way is for consumers to participate in the activities of manufacturers or merchants to trade in old appliances. Generally speaking, the electrical appliances purchased by small vendors have not withdrawn from the market. They are sold to the second-hand home appliance market, and then sold to consumers again after painting or replacing certain parts. Both in terms of safety and performance, they are very important. danger. As far as we know, when some large home appliance companies and large chains are engaged in trade-in activities, these appliances have not officially withdrawn from the market, and there are also a lot of hidden dangers of returning to the market.
Our SUNY GROUP has been processing and producing a variety of new environmental protection equipment such as circuit board metal separation equipment, aluminum-plastic separation and recycling equipment, and lithium battery processing equipment for many years. Customers are welcome to consult and cooperate.
Tags:
If you have any requirement or suggestion, please fill in the form and send to us, or contact us by E-mail:sunymachine@gmail.com,thanks!