Application and advantages of eddy current sorting equipment
Time:2020-11-17 10:39 Author:Suny Group
Eddy current sorting equipment is also known as eddy current sorting machine, non-ferrous metal sorting equipment, aluminum-plastic separation equipment, circuit board recycling equipment, waste line recycling equipment, mixed plastic sorting equipment, vortex produced by Weifang Chenshuo Machinery Equipment Co., Ltd. The current sorting equipment has a sorting rate of over 90%, which can effectively separate non-metallic materials and non-ferrous metals automatically, and has low energy consumption and easy maintenance.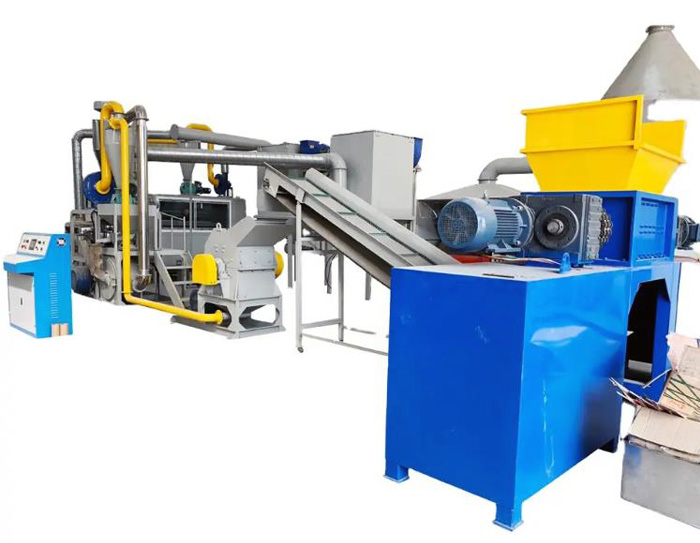 Separation of non-ferrous metals and non-metals, aluminum-plastic composite materials, copper-plastic composite materials, metal and non-metal, plastics and metals, separation of waste electrical appliances, circuit boards after disassembly, PCB circuit board scrap, circuit board drilling powder, waste miscellaneous wires , Dismantling circuit wires of waste home appliances, copper-plastic wires, small wires, computer cables, car and motorcycle battery car circuit wires, aluminum-plastic wires, sheathed wires, automobile copper-aluminum water tanks, automobile copper-aluminum water tanks, air-conditioning radiator separation aluminum Separation of metals and plastics containing non-ferrous metals from copper and waste materials, separation of aluminum in PET bottle flakes, separation of non-ferrous metals after crushing of waste and household appliances in automobiles and refrigerators, separation of aluminum in automobile sealing strips, and separation of aluminum foil paper and aluminum plastic by PC plastic Doors and windows sorting aluminum and other metal and non-metallic materials separation.
The sorting equipment has a sorting accuracy of more than 90% for non-ferrous metals, and can effectively sort materials above 2mm.
Tags:
If you have any requirement or suggestion, please fill in the form and send to us, or contact us by E-mail:sunymachine@gmail.com,thanks!