The principle and characteristics of the operation and use of the mask machine
Time:2020-12-24 12:19 Author:Suny Group
The automatic pillow packaging machine for masks is operated by a variable-frequency stepless speed-regulating motor, and a V-belt is used to drive a toothed chain continuously variable transmission. It is transmitted to the planetary differential mechanism to adjust the paper film conveying length. The output shaft of the gearbox drives the paper film pressure roller to rotate and convey the paper film through a chain drive. The paper film output length can be set manually on the gear chain governor. operating. And in the packaging process by the photoelectric tracking color code to monitor.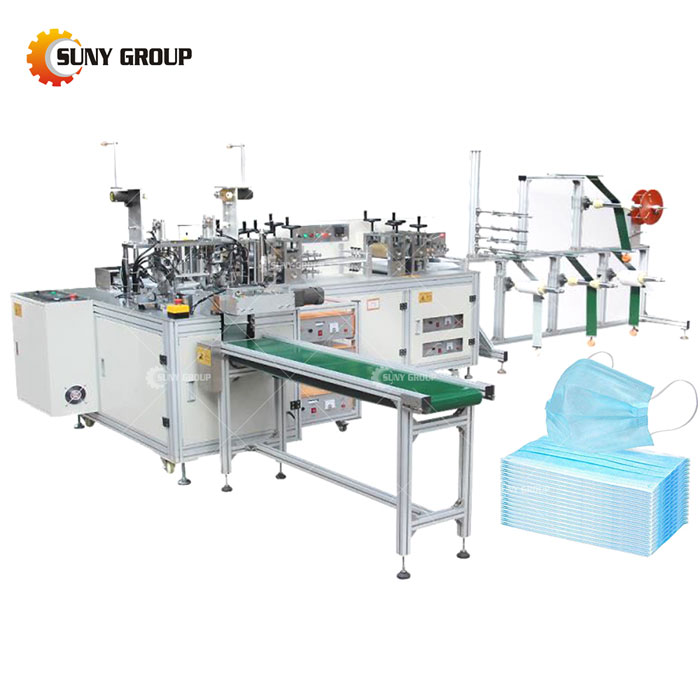 In addition, the gearbox also uses multiple sets of chain drives to complete the packaged objects. Movement of conveyor belt, paper pulling wheel, pressing wheel, horizontal sealing knife and finished product conveyor belt.
The packaging paper film roll of the automatic pillow packaging machine is installed on the shaft roller, the packaged object is placed in the feeder (for irregularly shaped objects, manual feeding is required), and the conveyor belt mask automatically transports the packaged object to the packaging position , Packaged in a paper film and then heated and pressed into a form, then sent to the horizontal sealing cutter for heat sealing and horizontal sealing, and then cutting. Then the finished product is output by the conveyor belt.
Tags:
If you have any requirement or suggestion, please fill in the form and send to us, or contact us by E-mail:sunymachine@gmail.com,thanks!