Working principle of inner ear edging mask machine
Time:2021-05-13 11:04 Author:Suny Group
The inner ear mask machine, also known as the mask filming machine, is a machine for the automated production of multi-layer flat mask products. It can use 1~4 layers of PP spunbond non-woven activated carbon and filter materials. The whole machine is imported from raw materials. The material is inserted into the nose line, the edge is sealed, and the finished product is cut in one line.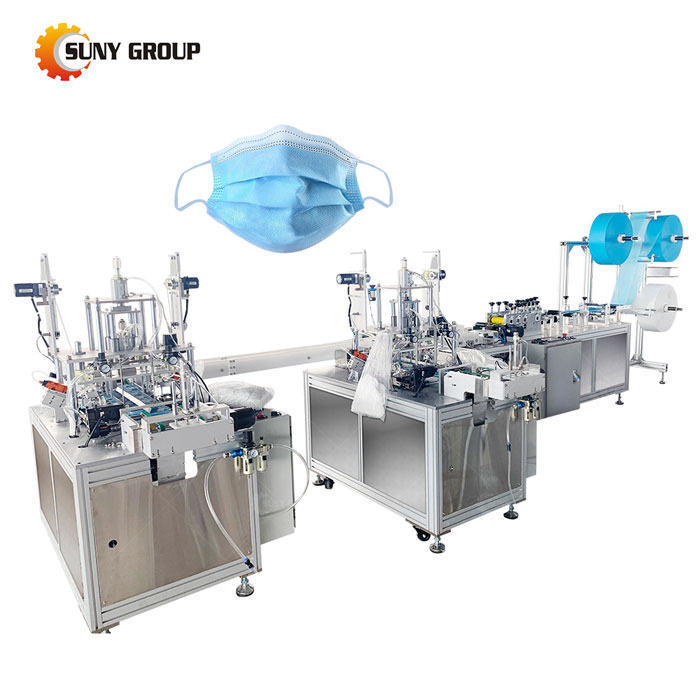 According to the different raw materials used, it can reach different standards such as N95, FFP2 and so on.
The ultrasonic inner ear mask machine uses ultrasonic welding. When the mask is moved to the processing position, ultrasonic waves are automatically generated, forming micro-amplitude and high-frequency vibration on the earband, which is instantly converted into heat, melting the material to be processed, and finally making the ear The tape is permanently pasted or embedded on the inside of the mask body, which is the last processing process of the inner ear mask production. Only one operator is required to place the mask body piece by piece in the mask tray. The subsequent actions are automatically operated by the equipment until the finished product is completed. .
Tags:
If you have any requirement or suggestion, please fill in the form and send to us, or contact us by E-mail:sunymachine@gmail.com,thanks!