Method and equipment for extracting precious metals from waste circuit boards
Time:2021-05-14 10:30 Author:Suny Group
Discarded circuit boards are characterized by great multi-phase and relatively high complexity. For integrated waste circuit boards, the complexity is greater. In particular, the level of inorganic substances is different. The levels of precious metals, copper, solder, various alloy components, non-ferrous metals and ferrous metals are relatively low. Therefore, the inherent physical and chemical differences of materials and components in waste circuit boards are very different. In fact, e-waste as a whole allows them to be separated into different parts of recycling methods. The current SUNY GROUP circuit board recycling equipment adopts the method of specific gravity and high voltage electrostatic separation for the recycling of waste circuit boards.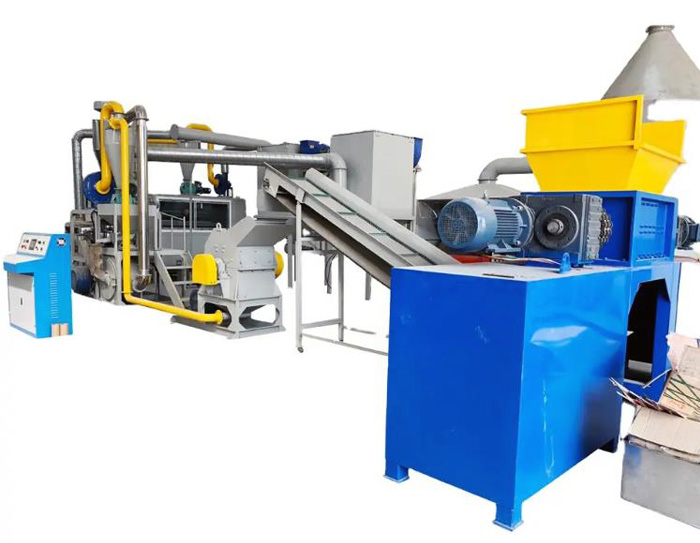 In addition, the metal and non-metal resources in the circuit boards have high potential value and are harmful to the environment after being discarded. Therefore, the recycling of waste circuit boards with great recycling value and far-reaching environmental protection significance is imperative. As the focus and difficulty of the recycling of electronic waste, the co-collection and utilization of waste circuit boards is still facing huge challenges. The separation of metal and non-metal in circuit boards is the key to the recycling of waste circuit boards. The quality of the separation method determines the efficiency of the entire recycling. Therefore, it is still necessary to actively explore the metal and non-metal circuit boards in accordance with the principles of environmental protection, economy and efficiency. The method of metal separation.
Tags:
If you have any requirement or suggestion, please fill in the form and send to us, or contact us by E-mail:sunymachine@gmail.com,thanks!