China mask machine suny group
Time:2021-10-22 11:14 Author:Suny Group
In order for flat mask inner ear belt spot welding equipment products to occupy a certain proportion in the market, companies need to continuously cater to the needs of consumers. Whether it is style, quality, or function of masks, they need to keep pace with the market. The mask machine conforms to market requirements, and the masks produced are in line with mass consumption and are stylish and beautiful.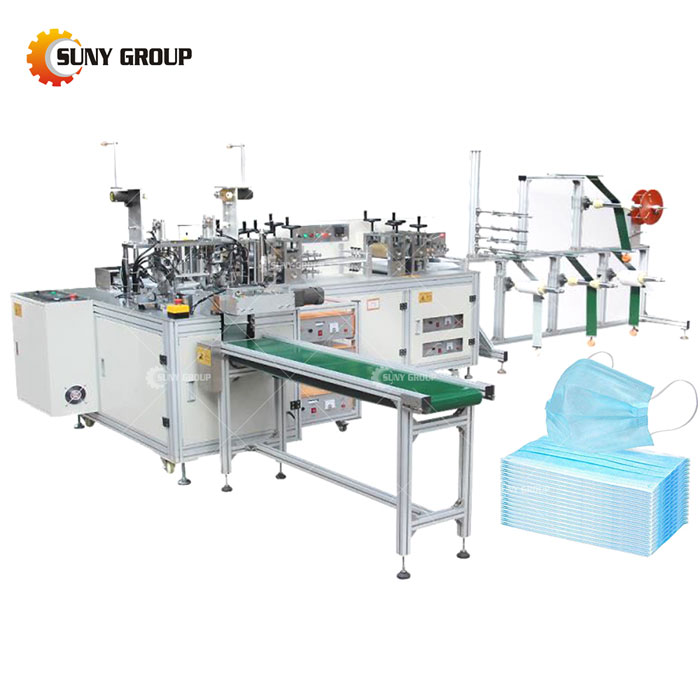 Different people give different opinions. Among them, there are several aspects that need to be paid attention to regardless of the function of the mask machine.
As a leading mask machine manufacturer in the industry, suny group will give you a brief introduction to the key points of purchase.
Choosing a flat mask body machine manufacturer's equipment is first and foremost to choose according to the specifications and types of the production masks. If it is to produce disposable masks for hospitals, it is most suitable to choose a flat mask machine. It is best to choose a three-dimensional mask machine for masks. These are the most basic common sense about masks. Mask manufacturers must not ignore them when choosing.
Secondly, the production of mask machine manufacturers is also very important. It is necessary to choose a well-known mask equipment manufacturer. Although it may be more expensive than other workshop-type and family-type products, it must be paid for.
Now the after-sales service of large manufacturers and well-known manufacturers is relatively complete, and the service life of the machine is longer than that of the mask machine produced by ordinary manufacturers, and it is not easy to damage. Therefore, it is better to choose a brand mask machine produced by a regular manufacturer. Better.
The most important thing to buy a mask machine is to look at the manufacturer. A good flat mask outer ear spot welding machine manufacturer must have a relatively complete sales system, and after-sales protection is also guaranteed. They pay more attention to word of mouth and product quality. The mask machine equipment is more professional. It has a complete system from pre-sales access to shipment to after-sales. Every link will be responsible for relevant personnel. It is more professional and the brand is more trustworthy.
Tags: