How to buy automatic mask machine?
Time:2020-04-30 10:46 Author:Suny Group
Automatic mask machine is an important equipment in the field of mask production. Looking at the current mask equipment market, there are well-known manufacturers and brands. Different brands have different quality, so how to choose a good automatic mask machine?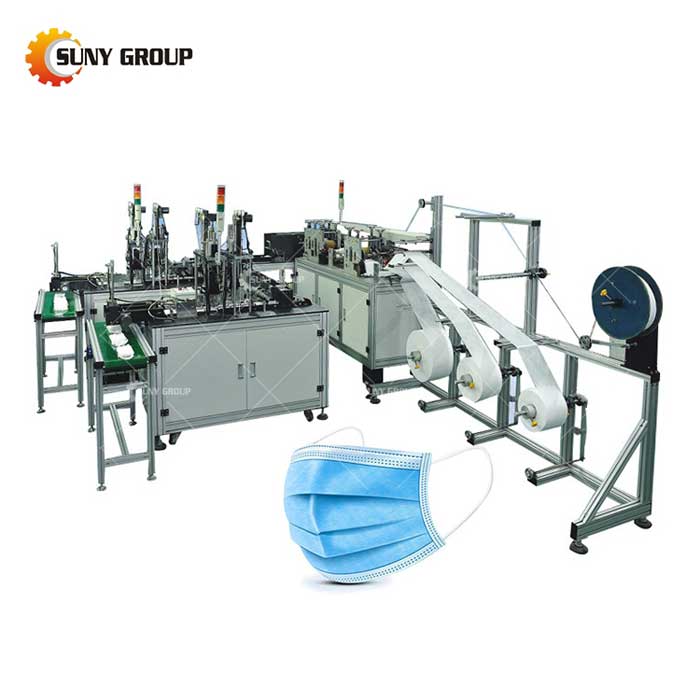 How to choose a good full-automatic mask machine? We all know that "one price, one price", the equipment is no exception. If the price of a set of mask equipment is relatively low, this is the means for manufacturers to attract users at low prices. The quality is not guaranteed. We know that to produce high-quality equipment, first of all, the production process must be mature, the raw materials must be high-quality and wear-resistant, and the operator must be experienced, so as to ensure that the quality of the mask equipment produced is more reliable. Energy and cost are relatively high, so in order to buy a good mask machine, the price must not be too low.
If the price of the automatic mask machine on the market is about the same, we need to consider which brand is more suitable from other aspects, such as the quality, model, and function of the equipment. Some brands have the same appearance, but the operation process is more cumbersome Low degree of automation, unstable performance, etc. There are also incomplete functions and incorrect models, which cannot meet our actual production needs. These are things that we need to understand in advance. We need to choose the right model according to our actual production situation, understand its parameters, see if it meets our production needs, and choose the right brand for cooperation.
Tags:
If you have any requirement or suggestion, please fill in the form and send to us, or contact us by E-mail:sunymachine@gmail.com,thanks!