Indian Installation working site on Circuit Board Recycling Production Line
Time:2013-11-22 10:23 Author:Suny Group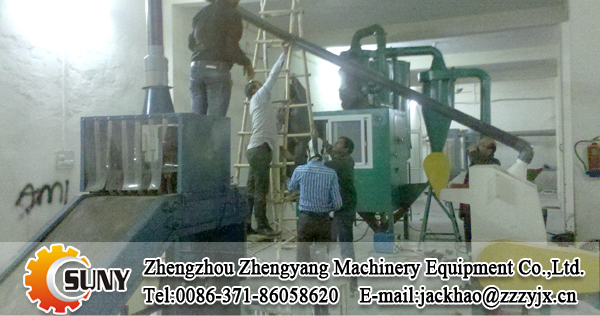 Indian Installation working site on Circuit Board Recycling Production Line,after 7 days working the first customer's plant of our India market was finished.Capacity is 150kg/h,include the Electronic components dismantling machine,first PCB crusher, second crusher, the Electrostatic separator and the dust remover.This system can process the computer PCB,mobile circuit board,and the TV motherboard.The purity of the separation is more than 98% percent.If you are interested in our machines welcome to visit us,we will test machine in our factory!
My mobile is 0086-15515553279,and our website is http://cnnorthstar.en.alibaba.com
Ms Helen,thanks.
Tags:
If you have any requirement or suggestion, please fill in the form and send to us, or contact us by E-mail:sunymachine@gmail.com,thanks!