The hazard of waste household appliances
Time:2016-07-27 15:31 Author:Suny Group
In the general waste electrical appliances and electronic products contain large amounts of lead, cadmium, mercury, tin, chromium, PVC plastic, polymeric brominated diphenyl, toxic and harmful substances, such as by example for one of the hazardous waste.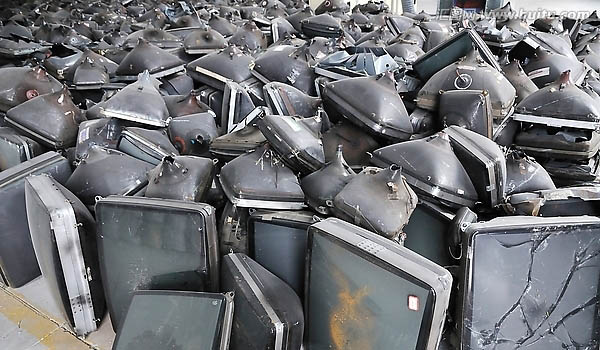 Scrap TV, computer, refrigerator and so on, contain lead, cadmium, mercury, chromium, a large number of poisonous and harmful material such as brominated flame retardants, destroys nerves, blood system and kidney, affect children's brain development.
Production of a computer needs as many as 700 kinds of chemical materials, more than 50% harmful to human body; And the TV picture tube, a cathode ray tube and solder on the PCB and plastic shells are toxic substances; Refrigerator and air to move, the refrigerant CFCS and thermal insulation layer of blowing agent h CFCS belongs to the loss of the ozone layer material, such as disorderly throw, will directly destroy the atmospheric ozone layer, the pollution of our environment.
Recycling machinery:http://www.sunygroup.cn/,All rights reserved, if you want to reprint, please specify the source.
Tags:
If you have any requirement or suggestion, please fill in the form and send to us, or contact us by E-mail:sunymachine@gmail.com,thanks!