Fully automatic Face Mask Making Machine(1 blank machine and 1 ear loop welding machine)
Time:0000-00-00 00:00:00 Author:Suny Group
Machine introduction:
The flat face mask making machine developed and produced by SUNY GROUP is a highly efficient integrated equipment, mainly used for the automatic production of flat face masks with four layers or 3 layers.
For our equipment have two type, one is 1+1 face mask machine, another type is 1+2 face mask machine, which use ultrasonic technology with following.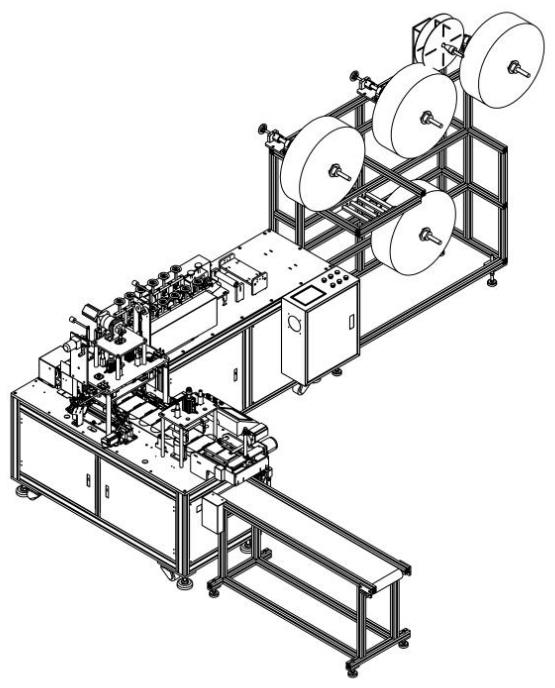 Features:
• Reasonable structure, stable operation and convenient operation.
•Using ultrasonic welding technology, the finished product is beautiful,hygienic and environmentally friendly.
•The equipment frame is made of aluminum alloy, which is rust-proof, durable,easy to clean and beautiful.
•PLC programming control, servo drive, high degree of automation. High stability, low failure rate and low noise.
•Cloth inspection, mask in-place inspection, ear strap feeding inspection, etc.
2. Applicable Raw Materials:
Non-woven fabrics, Ultra-fine polypropylene fiber melt blown fabrics,ultra-thin polypropylene melt blown cloth, sanitary gauze, calendered cloth,
Non-woven materials such as carbon cloth and filter paper can be used for masks production.
3. Final Products:
Can be produce 2-4 layer flat type face mask, model is 17.5*9.5cm