What materials can be crushed by a double shaft shredder
Time:2020-09-23 10:55 Author:Suny Group
The double-shaft shredder is used to crush plastic, rubber, fiber, paper, wood, large hollow materials (plastic barrels and other large containers) and various mixed waste materials, especially metal-containing waste materials, or pre-shredded materials that are easy to wear. Tool scrap.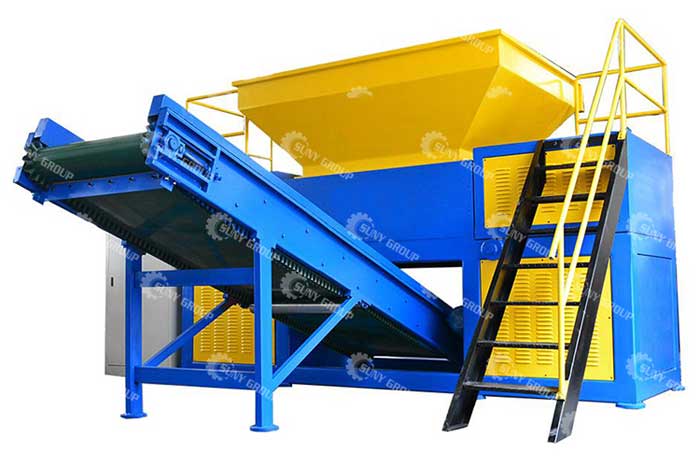 For example: rolls of film, woven bags, TV sets, refrigerator shells, wood, car and medium-sized car tires and hollow barrels, fishing nets, cardboard, circuit boards, etc.
The thickness of the tool and the number of claws can be changed according to different materials. When crushing hollow materials, a material pressing device can be equipped to increase output. In addition, a rotating screen can be added to control the discharge size.
When the double-shaft shredder runs at low speed, the noise and dust can reach higher environmental standards.
Tags:
If you have any requirement or suggestion, please fill in the form and send to us, or contact us by E-mail:sunymachine@gmail.com,thanks!