The waste aluminum-plastic separator uses an environmentally friendly and energy-saving separation method
Time:2020-09-27 10:20 Author:Suny Group
After nearly 10 years of rapid development in China's secondary aluminum industry, the scale of the industry has continued to expand, and the level of technology and equipment has continued to improve. Since cities have to eliminate a large amount of waste every year, the use of waste aluminum-plastic separators can turn these wastes into treasures without secondary pollution. They are made by environmentally friendly and energy-saving separation methods, and the investment is quickly recovered. The waste aluminum-plastic separator (electrostatic separator) produced by Henan manufacturers can not only separate all kinds of metals and plastics or other impurities, such as aluminum-plastic, waste printed circuit boards (copper and PCB), waste cables, etc. It can also sort all kinds of PET, PVC, PP, PS and other plastics, which has an irreplaceable effect on saving resources and protecting the environment. The waste aluminum-plastic separator refers to the equipment that separates the aluminum-plastic composite material into aluminum and plastic completely dry physical separation, does not cause secondary environmental pollution, and has good social and economic benefits.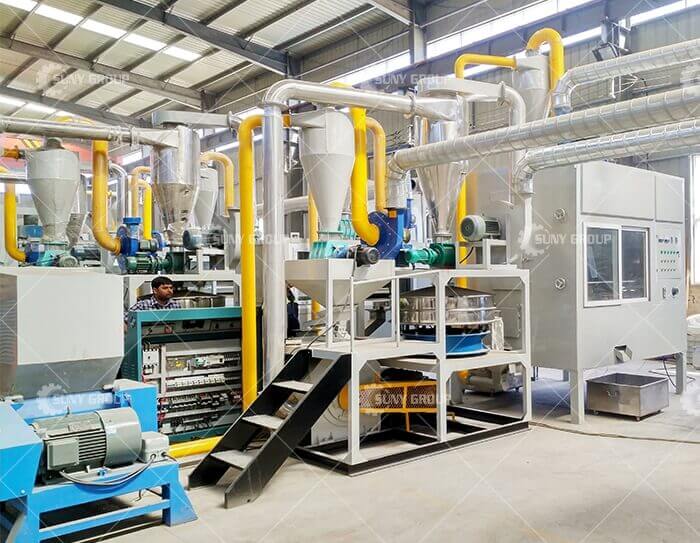 The main function of the waste aluminum-plastic separator is to separate aluminum and plastic. Using physical separation method, it will not pollute the environment. At the same time, the recycling effect of resources is also realized. With the development of industry, waste aluminum-plastic composite materials are becoming more and more common. We all know that aluminum metal is widely used in industry. For example, some tablet computer boards, food packaging bags, candy paper, capsule boards and many other aspects require aluminum. The emergence of waste aluminum-plastic separators solves the resource utilization problem of a large number of waste aluminum-plastic composite materials.
The waste aluminum-plastic separator solves the situation that various waste aluminum-plastics cannot be recycled, alleviates the pollution caused by waste, solves the problem of resource recycling, and well protects the environment and creates considerable economic benefits. The waste aluminum-plastic separator has the advantages of reasonable design, sturdiness and durability, not easy to damage, small footprint, and small investment. This is a good equipment for health, environmental protection, energy saving and environmental protection. It does not require other auxiliary equipment and completes the entire separation in a single machine. It is a better choice for investors in the separation of aluminum and plastic, and it is also a fast and feasible project to get rich.
Tags:
If you have any requirement or suggestion, please fill in the form and send to us, or contact us by E-mail:sunymachine@gmail.com,thanks!