How to clean and maintain the shredder
Time:2020-10-22 11:11 Author:Suny Group
The plastic shredder is in a bad working environment all year round, so sometimes there will be different degrees of failure. Some failures are not obvious enough, but they are all minor failures and can be easily solved.
. If the user does not observe carefully, it is difficult to find the existence of these small faults. In the long run, it will inevitably cause serious damage to the shredder, which wastes time, money and energy, and also delays production, efficiency and output.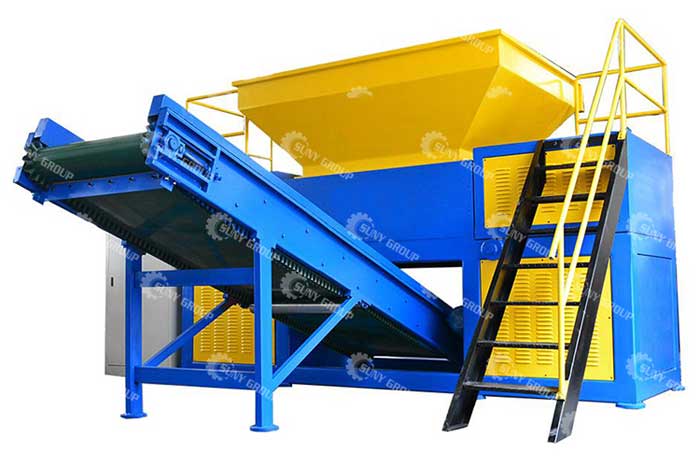 If abnormal noise is found in the equipment during use, the user needs to check whether the shaft in the inner cavity of the equipment is damaged. If not, it means that there is too little butter on the shaft, which causes the friction between the shaft and the gear to increase, causing abnormal noise. , This kind of small fault needs to be discovered and solved in time to avoid major troubles. Users need to add butter to the shaft regularly to prevent damage to the shaft due to poor lubrication.
If the user finds that the plastic shredder has poor material efficiency during the production process, he should immediately stop the machine for inspection. This situation is likely to be caused by the large gap between the cutter heads in the equipment cavity caused by the long-term crushing of materials with high hardness This failure is also a normal loss phenomenon. As long as the user checks that the cutter head is not worn, there is no need to replace it, just adjust the gap between the blades.
Tags:
If you have any requirement or suggestion, please fill in the form and send to us, or contact us by E-mail:sunymachine@gmail.com,thanks!