Waste mobile phone recycling equipment extracts 900,000 precious metals per ton
Time:2020-11-04 11:55 Author:Suny Group
As an emerging lithium battery, as the country has successively introduced favorable policies and the technological development of new energy vehicles in recent years, the electric vehicle market is about to explode, and the demand for lithium battery packs will further increase, and at the same time, more and more waste batteries will be produced. many. Lithium batteries contain harmful substances such as lithium hexafluorophosphate, which will cause serious pollution to the environment and ecosystem. Heavy metals such as cobalt, manganese, and copper will also harm humans through the biological chain through accumulation, which is extremely harmful. With the improvement of living standards, people are changing mobile phones faster and faster, and some young people who are catching up with fashion even change two or three a year. The resulting pollution of used batteries is becoming more and more headache, and it is receiving more and more attention at home and abroad. However, did you know that if you recover heavy metals from used batteries, the rewards you get are staggering. For example, the market price of cobalt contained in lithium-ion batteries that are used in large amounts has reached 750,000-900,000 yuan/ton. Lithium-ion batteries are currently used in large quantities of secondary batteries. The market price of cobalt contained in it has reached 750,000 to 900,000 yuan/ton in recent years. The dissolution and recycling of cobalt has always been a hot topic in the treatment of waste lithium-ion batteries.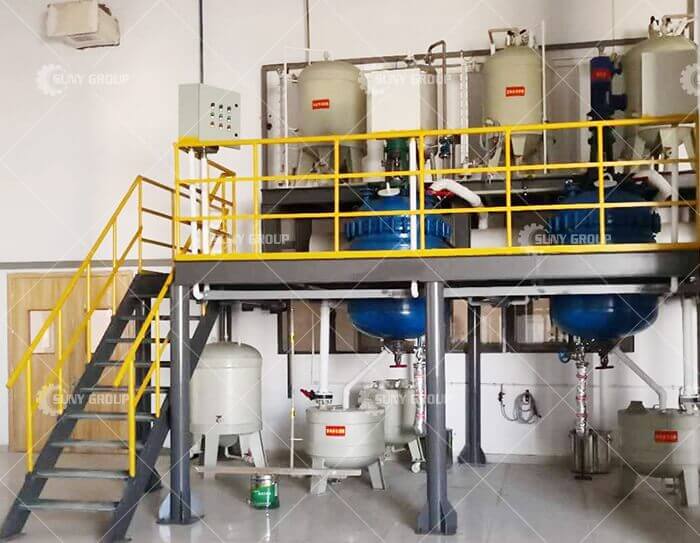 As lithium-ion batteries are currently the world's rechargeable chemical batteries with good technical performance, they have the advantages of high working voltage, large specific energy, long cycle life, small self-discharge, no memory effect, and no pollution. They are widely used in mobile communications and notebooks. Computers, portable tools, electric bicycles and other fields.
Through understanding, we know that about 100 million mobile phone batteries are scrapped every year in my country, and each battery averages about 20g. The mobile phone lithium-ion battery contains an average of 14.3% cobalt, 1.4% lithium, 17.8% copper, and 4.61% aluminum. Its utilization value Large, so its recycling is valued by people. As early as 2006, the world's total production of lithium-ion batteries exceeded 2.5 billion. At present, the global lithium secondary battery market is mainly concentrated in mobile communications and notebook computers. There are more than 200 million mobile users in China, ranking first in the world. Lithium battery consumption The amount is huge, and the consumption of non-renewable metal resources is considerable. Therefore, it is of great significance to recover metals with high economic value and high content in lithium-ion batteries to achieve energy conservation, emission reduction, and sustainable development.
The cobalt and aluminum that need to be recycled in lithium-ion batteries are mainly concentrated on the cathode material cobalt-lithium film. The main components of the cobalt-lithium film are LiCoO2 active material, conductive acetylene black, aluminum foil current collector and PVDF (polyvinylidene fluoride) adhesive. Adhesive. Commonly used cobalt-lithium membrane treatment methods include sulfuric acid dissolution method, alkali boiling-acid dissolution method, reduction roasting-leaching method, flotation method, etc. The treatment of cobalt-lithium membrane is to realize the separation of cobalt, aluminum and acetylene black. The existing treatment methods have been successful in separating cobalt and acetylene black, but the separation effect of cobalt and aluminum is not ideal, and the separation process is complicated and the conditions are relatively low. Difficult to control and high cost.
The complete set of lithium battery shredder equipment produced by our factory realizes the transformation of lithium batteries from waste into treasure. The invention relates to a comprehensive recycling and treatment process for waste mobile phone batteries, including the following steps: (1) battery removal and complete discharge; (2) battery Crushing; (3) Recovery of magnetic components and electrolyte of iron, nickel and hydrogen storage alloy; (4) Separation and utilization of substances contained in filter cake; (5) Separation of cobalt and preparation of nickel hydroxide electrode materials. The invention has the advantages of no discharge of "three wastes", no secondary pollution to the environment, simple processing technology, low equipment investment, and realizes the economical recycling and utilization of resources while solving the problem of waste cell phone battery pollution.
Tags:
If you have any requirement or suggestion, please fill in the form and send to us, or contact us by E-mail:sunymachine@gmail.com,thanks!