What aspects should I pay attention to when buying a mask machine
Time:2020-11-18 10:46 Author:Suny Group
The most important thing to choose mask equipment is to select according to the specifications and types of masks. If it is to produce disposable masks specially supplied to hospitals, it is more appropriate to select a flat mask machine. If it is to produce various masks that people usually wear Try to use a flat mask machine as much as possible. These are the most basic common sense about masks. Mask manufacturers must not ignore them when selecting them. These common sense can directly affect the quality of the goods and subsequent sales issues.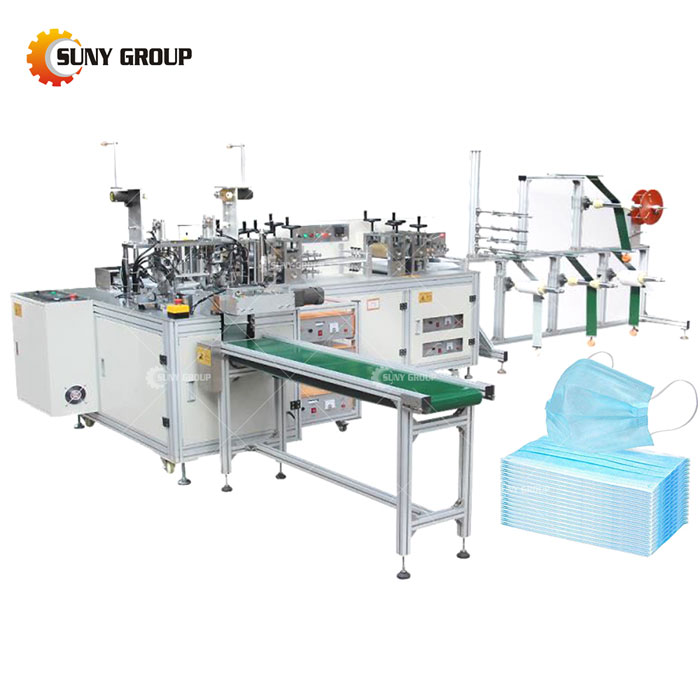 Secondly, the production of mask machine manufacturers is also very critical. It is necessary to select well-known mask equipment manufacturers. Although the price may be a little more expensive than other workshop-style and family-style ones, it must be paid for. The after-sales service of large and well-known manufacturers is relatively complete, and the service life of the machine is longer than that of mask machines manufactured by ordinary manufacturers, and it is not so easy to damage. Therefore, it is better to choose branded masks produced by reliable manufacturers. The machine is better.
The most important thing to buy a mask machine is to look at the manufacturer. Good manufacturers undoubtedly have a relatively complete sales system and after-sales are guaranteed. They pay more attention to word of mouth and the quality of their products. We are more professional. We have a complete system from pre-sales access to shipment to after-sales. Every link will be undertaken by relevant personnel. This is more professional and the old brand is more reliable.
Tags:
If you have any requirement or suggestion, please fill in the form and send to us, or contact us by E-mail:sunymachine@gmail.com,thanks!