Advantages of disinfecting wipes machine
Time:2020-12-07 10:36 Author:Suny Group
The disinfecting wipes machine is a small smart device designed to adapt to the lives of modern people and change the traditional towel usage habits. It can produce fresh, hygienic and suitable temperature wet wipes. The matching soft wipe paper roll is made of 100% natural plant fiber. The processed high-grade spunlace non-woven fabric can be made into disposable wet wipes through the disinfection wet wipe machine processing, avoiding cross-infection caused by repeated use of traditional towels. For hotels, this is a better choice.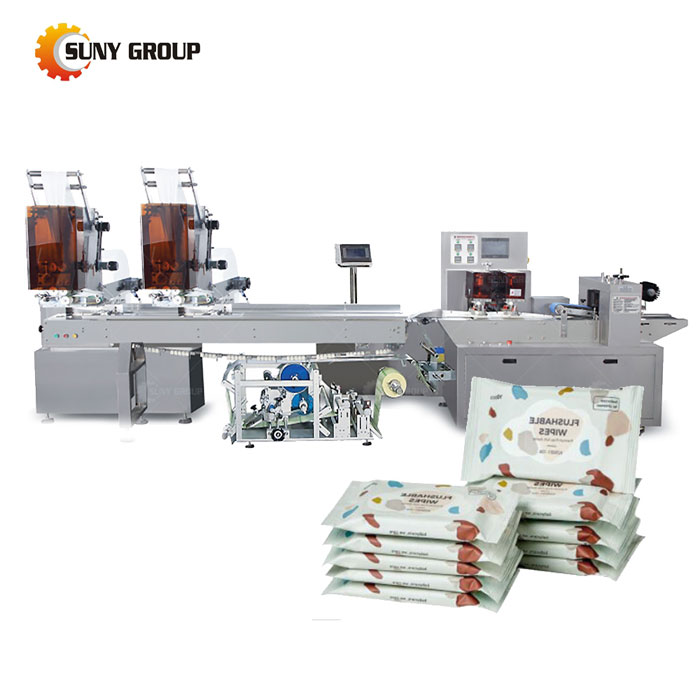 Compared with other products, the disinfecting wipes machine has the following advantages:
1. Easy to use, convenient and sanitary. The sterilizing wet wipe machine adopts a unique roll structure and cutting knife, which can automatically produce wet wipes. The wet paper towels and paper rolls in the machine are immediately separated, which will not cause the pollution of the paper towels. The electronic automatic sterilization is adopted, which is fresh and sanitary.
2. Low cost. Each roll of wet wipes only costs a dime, which saves more money than other bags of wet wipes.
3. The sterilizing wet wipes machine uses pure plant fiber spunlace non-woven soft towel rolls and water as raw materials to make wet wipes, non-irritating, no additives, and gentle skin care. If necessary, you can add disinfectant or plant essential oil to the water tank at will to make a disinfectant towel or fragrant towel.
4. Use anytime, anywhere, open at any time. Nowadays, people in hotels generally buy wet wipes a few months ago. There is a danger of secondary pollution, and they take up more space when stored.
5. The cold and heat can be adjusted. The sterilizing wet wipe machine is equipped with a hot button and a cold button, and the temperature is between 10°C and 80°C, which can be adjusted freely. In the cold winter, the temperature can be raised, and in the hot summer, the temperature can be lowered, so that the guests feel cool.
Tags:
If you have any requirement or suggestion, please fill in the form and send to us, or contact us by E-mail:sunymachine@gmail.com,thanks!