How to choose the classification of wet wipes
Time:2021-01-06 11:48 Author:Suny Group
The wet wipes on the market can be roughly divided into two categories: one category is disinfected by itself, but cannot disinfect other items. It contains skin care ingredients and can only be used for skin moisturizing and maintenance. The other type is disinfection wipes that are not only disinfected themselves, but also can disinfect other items. They can be used for disinfection or sterilization of skin abrasions, scratches, etc. Generally, disinfection or sterilization is indicated on the package Ingredients. It can be seen that it is best to choose disinfection wipes with sterilization function when going out.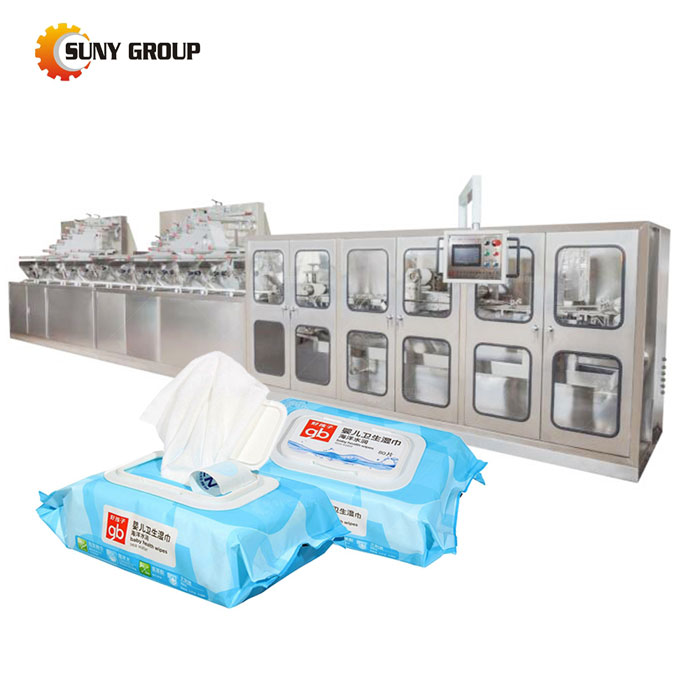 The original liquid used in the wipes cannot be said to be all potions, but RO pure water + disinfectant. The content of the disinfectant should be proportioned scientifically. Wet wipes are still a better choice when it is used to clean hands and face before and after meals or without water and soap.
When purchasing, we must distinguish between high-quality and inferior wet wipes. High-quality wipes will have a soft and elegant fragrance without any pungent odor, while inferior wet wipes will have a clear pungent odor. Generally speaking, high-quality wipes are mostly non-woven fabrics. The texture of women's wipes is soft and white without any impurities. Inferior wipes will have obvious impurities. In use, high-quality wet wipes will not fluff, and inferior wet wipes will have obvious fluffing, which can stimulate the skin and make people feel itchy.
Tags:
If you have any requirement or suggestion, please fill in the form and send to us, or contact us by E-mail:sunymachine@gmail.com,thanks!