Understand the characteristics of mask machine equipment
Time:2021-01-13 15:01 Author:Suny Group
Understand the characteristics of mask machine equipment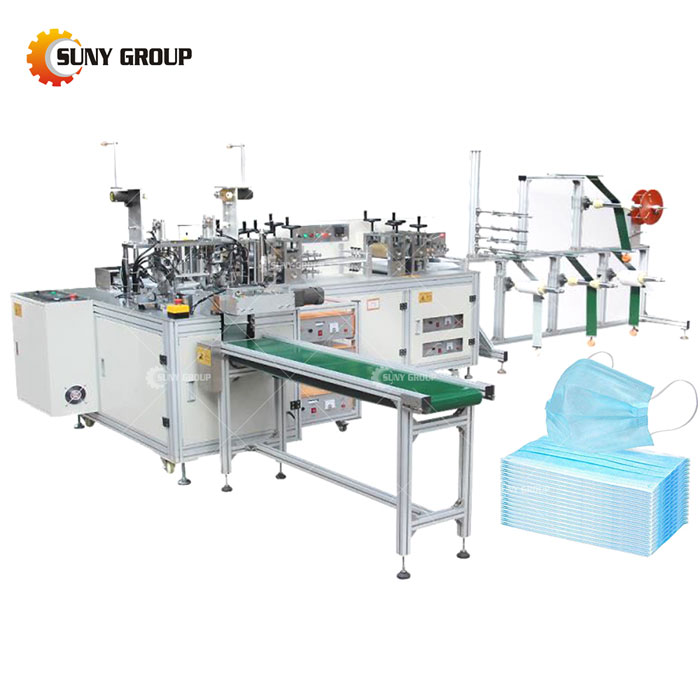 Features:
1. The frame structure is made of aluminum profile, which is beautiful and firm without rust.
2. Computer PLC programming control, high stability, low failure rate and low noise.
3. It adopts servo motor imported from Taiwan and driven by stepping motor with high precision.
4. Photoelectric detection of raw materials to avoid errors and reduce waste.
5. This equipment can supply 2-3 inner ear band machines or outer ear band machines.
6. The machine adopts pulleys and fixed feet, which is convenient and quick to move, strong in fixity, and does not move.
7. This model is equipped with a brand-new conveyor belt, which automatically collects products with high accuracy and only needs to be sorted and packaged.
8. The equipment can be modified according to product requirements, product size, length and thickness.
9. According to different production orders, different earband machines can be configured, which is economical and practical, and completely solves the major problems of customer's capital cost + floor space + staffing, and truly brings substantial economic benefits to customers.
Tags:
If you have any requirement or suggestion, please fill in the form and send to us, or contact us by E-mail:sunymachine@gmail.com,thanks!