Ultrasonic schematic diagram and maintenance of mask machine
Time:2021-01-18 15:33 Author:Suny Group
Now let's briefly introduce the composition of the mask machine which is under frequent maintenance: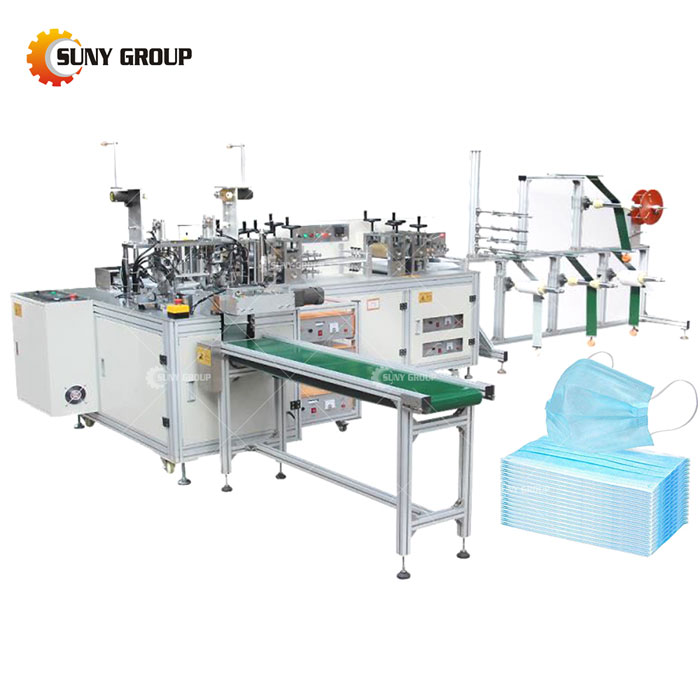 1. Power supply board: After the 220v city power is insured and filtered, it is sent to the drive board and the main board respectively. In order to save costs, it is generally composed of discrete components, and its capacitance is usually from 1UF to 100uf.
When repairing, you can judge whether it is good or bad as long as you perform a single measurement according to the quality of a single component:
2. Driver board: It is composed of many power transistors and power resistors in series and parallel, and the circuit composition is very simple.
3. Main board: The main board is the core part of the ultrasonic wave. The signal generation and processing are controlled by the main board. The common multi-resonant circuit composed of NE555 chips is also used to form the oscillator circuit with discrete components.
4. PR FM small board: fine-tune the transmitter frequency.
Tags:
If you have any requirement or suggestion, please fill in the form and send to us, or contact us by E-mail:sunymachine@gmail.com,thanks!