Principle and characteristics of mask machine equipment
Time:2021-05-22 10:20 Author:Suny Group
The working principle of the mask machine is to form a multi-layer non-woven fabric through hot pressing and folding, and then go through the processes of ultrasonic welding, waste removal, ear band and nose bridge welding to produce a mask with a certain isolation and filtering performance. The mask production equipment is not a single It requires the cooperation of multiple machines to complete various processes in sequence.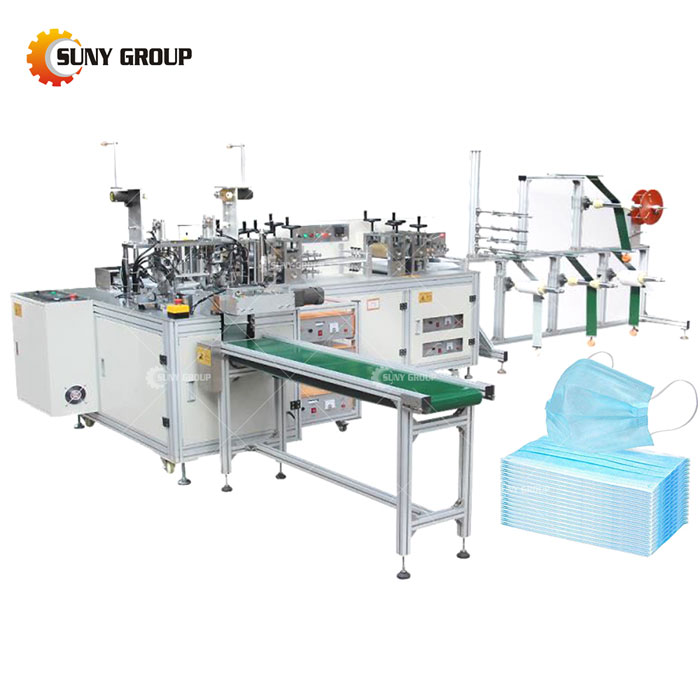 Features of automatic mask machine:
1. The whole process of automatic unwinding, automatic conveying, cutting of the nose bridge, mask edge stitching and welding, ultrasonic fusion, forming and cutting, ear wire welding, etc. is automated, and the output is high;
2. The production process is controlled by computer PLC programming and servo-driven, with good running stability and low failure rate;
3. Automatically control the unwinding tension of the non-woven fabric roll, so that the balance of the feeding tension is more secure;
4. Optical fiber sensor detects raw materials to avoid defective products due to lack of materials and reduce waste;
5. Mask welding point patterns can be customized, and masks of different sizes and styles can be produced by changing the mold;
6. The whole mask machine is made of aluminum alloy, which is beautiful and firm without rusting.
Tags:
If you have any requirement or suggestion, please fill in the form and send to us, or contact us by E-mail:sunymachine@gmail.com,thanks!