What should I pay attention to when operating a wet wipe machine?
Time:0000-00-00 00:00:00 Author:Suny Group
Disinfecting wipes machine can choose to clean the outer cover, low noise, no pollution, stainless steel body, beautiful and durable. From the non-woven fabric cutting and forming, folding, adding liquid, bagging, sealing, and outputting the finished product, it is automatically completed in one time. Donggong Machinery meets the dual needs of customers in terms of quality and service from conceptual design to complete machine planning and finalization, from component production to complete machine assembly and commissioning.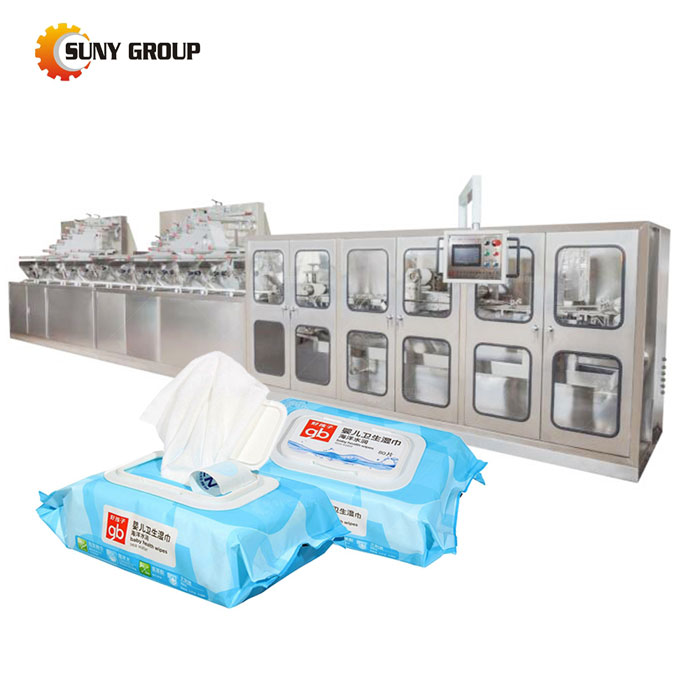 Usually when using the wet wipe machine, we also need to observe carefully to see if there is any abnormality in the equipment, and the work efficiency is nowhere. Under normal conditions, what are the specific methods of using the equipment? Can it be done correctly? Understand these specific conditions and see if there are other abnormal problems in the equipment, so that we can help us to solve them. Carefully pay attention to these matters, and deal with problems in a timely manner.
The equipment should be checked every day before starting, and some related cleaning should be done after use, and the condition of the wet wipe machine should be checked in time. If there are some problems, they need to be solved in time. If There are no problems before it can be used again. Therefore, in the process of daily use, inspection and maintenance work must be done well, so that the equipment can be used for a longer time and can effectively reduce other things.