What is the non-woven fabric used for masks?
Time:2020-05-26 11:34 Author:Suny Group
The mask non-woven fabric is a surface made of pure cotton absorbent gauze or knitted fabric with various non-woven fabrics sandwiched in the middle. The mask non-woven fabric has good filtering effect and slightly poor air permeability. The varieties of mask non-woven fabric are non-woven material on the front and back, and filter paper in the middle, so that the filtering effect of mask non-woven fabric is higher.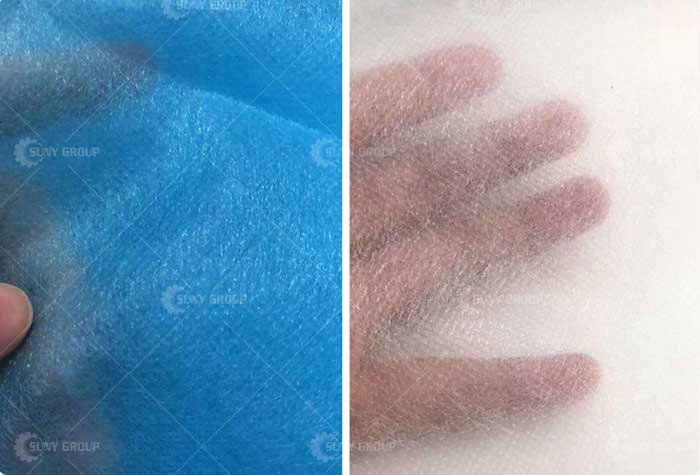 Non-woven fabrics are moisture-proof, breathable, flexible, lightweight, non-combustible, easy to decompose, non-toxic and non-irritating, rich in color, inexpensive, and reusable.
For example, polypropylene (polypropylene) pellets are used as raw materials, which are produced by a continuous one-step method of high-temperature melting, spinning, spreading, and hot pressing.
The non-woven fabric has no warp and weft, so it is very convenient to cut and sew, and it is light and easy to set.
Tags:
If you have any requirement or suggestion, please fill in the form and send to us, or contact us by E-mail:sunymachine@gmail.com,thanks!