How to choose a mask machine? What are the classifications and precautions?
Time:2020-06-23 11:34 Author:Suny Group
Mask machine introduction:
The mask machine is a multi-layer non-woven fabric processed by hot pressing, folding forming, ultrasonic welding, scrap removal, ear strap and nose bridge welding to produce various masks with certain filtering performance. The mask equipment is not a single machine, it requires Multiple machines cooperate to complete various procedures.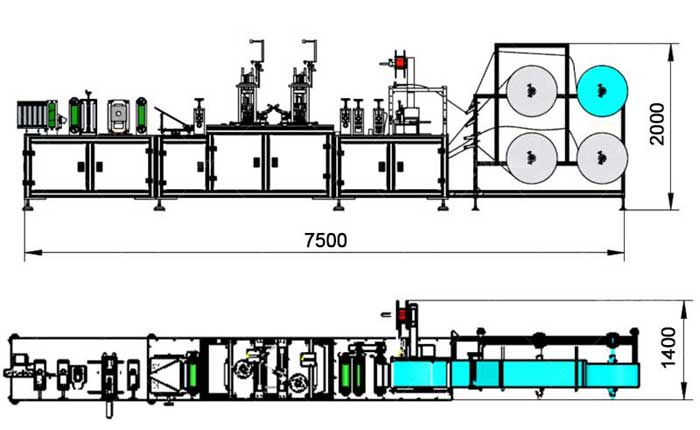 Mask machine classification:
Mask machine: a machine for the production of masks. The mask machines currently on the market are: HD-0301 plane mask machine, HD-0304 cup mask machine, duckbill mask machine, folding mask machine, gauze mask machine, etc.
According to the different welding methods and usage methods of ear straps, the plane mask machine series can be divided into inner ear strap mask machines, outer ear strap mask machines and strap mask machines. The production of these three flat masks requires the mask main machine. It is an integral part of the plane mask.
Mask production process:
The entire production process of masks is still many, especially the subsequent sterilization process. This is why the mask is made in 0.5 seconds, so the production efficiency is very fast, but the mask is still in short supply. Understand that the production process of the mask starts with the structure of the mask itself. We cut the medical mask and found that the mask has three layers of non-woven fabrics, which is also required by the national standard for medical masks, otherwise it will not meet the protection requirements.
In order to produce masks, the raw material fibers are all polypropylene (polypropylene, PP). Medical masks are usually called SMS structures. The spunbond layer is a single layer, and the meltblown layer is divided into a single layer or multiple layers according to filtration requirements. The "meltblown cloth", commonly referred to as the "heart" of the mask, is the filter layer in the middle of the mask. It has good filterability, shielding, heat insulation and oil absorption, and is an important raw material for the production of masks.
Tags:
If you have any requirement or suggestion, please fill in the form and send to us, or contact us by E-mail:sunymachine@gmail.com,thanks!