How to produce qualified meltblown cloth
Time:2020-06-24 11:03 Author:Suny Group
How to produce a qualified melt-blown cloth is a simple matter, and it is also a difficult thing. Generally speaking, it is a very simple matter to achieve a filtration rate of 95% with a fully equipped melt-blown cloth.
First, the choice of the machine. Many people simply misunderstand that the size of the machine is the quality of the machine. In fact, this is not the case. The quality of the machine is whether the machine can run stably and accurately, even if you are a 50-55 machine. As long as your machine can run stably and accurately, you can also produce 95- or even 99-level cloth. Here, by the way, what is the difference between the 50/55/65/ machine under the popular science, in fact, 50/55/65 here refers to the diameter of the screw. At present, a full set of main equipment for meltblown cloth should be included, including screw extruders, heating packages, molds, receiving nets, and station-level equipment. Meltblown fabrics up to 90 can be produced with the above accessories. Auxiliary accessories include a screen changer (reducing the number of mold changes and cleanings), an air suction device (for receiving the inside of the screen), a feeder (for sucking in raw materials) Screw extruder replaces manual), melt metering pump (used to control melt outflow speed). Oven (clean the mold). The above accessories are for the stable production of melt-blown cloth and high-quality cloth. With these accessories, it is much more convenient to replace or clean the cloth during the later production process.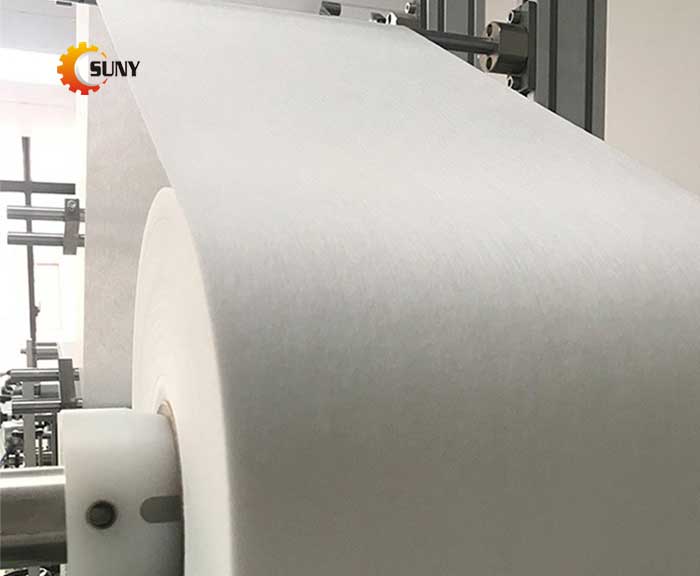 Second, raw materials, producing qualified melt-blown fabrics, are the key step. Currently, most of the melt-blown fabrics are produced using polypropylene, which has a wide variety of polypropylene and different fat-dissolving indexes. High, the faster the melt flow rate, the more conducive to spinning, so in the selection of raw materials must be selected polypropylene with a melt index>1500.
The choice of electret masterbatch is another knowledge. First of all, we must understand why the electret masterbatch is used. The electret masterbatch stands for storage, so the electret masterbatch is used to store charge. How to choose an electret masterbatch with strong electrostatic capacity Grain is another knowledge, because electret masterbatch is often related to whether the filtration rate will be affected later. Electret masterbatches are divided into organic electret masterbatches, inorganic electret masterbatches, and biological electret masterbatches. At present, most people use organic electret masterbatches. Most of the organic electret masterbatches have poor electricity storage capacity. Do not consider industrialization for biological electrets, which are generally used in laboratories, so it is an optimal choice to use inorganic electret masterbatch. As for what brand of electret masterbatch, and what chemical composition of electret masterbatch is another knowledge, laymen are easily deceived.
Tags:
If you have any requirement or suggestion, please fill in the form and send to us, or contact us by E-mail:sunymachine@gmail.com,thanks!