Several advantages of dry Cable Wire Recycling Machine sorting method
Time:2020-07-16 10:30 Author:Suny Group
Several advantages of the new dry Cable Wire Recycling Machine sorting method: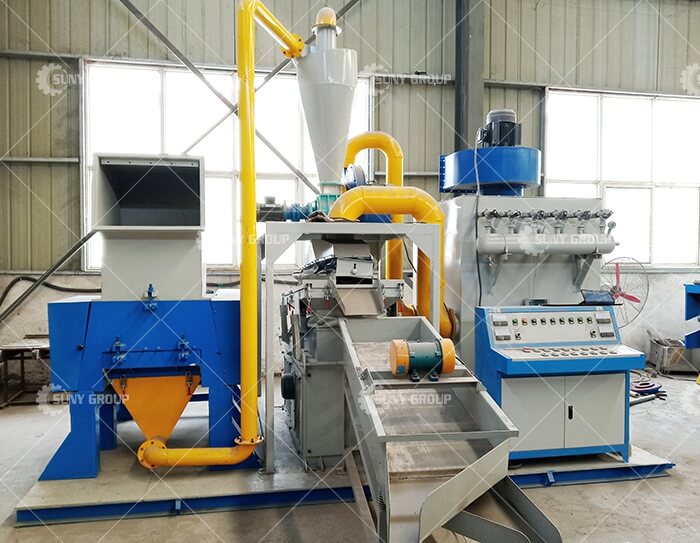 1. The new type of electric dry-type Cable Wire Recycling Machine uses high-voltage electrostatic separation for separation, and the crushed waste wire and cable impurities are put into the positive and negative grids formed in the high-voltage electrostatic separation equipment for separation , The copper and plastic are separated by the physical properties of insulation and non-insulators,
2. Through the electrode debugging of high-voltage electrostatic separation equipment, even the smallest copper particles can be separated, and the purity of copper can be guaranteed, thereby improving the sales quality and quantity of copper and reducing the loss of resources.
3. The advantages of low noise, large output, strong innovation and other formats, large output of recycled plastics and metals, and high economic benefits.
The dry Cable Wire Recycling Machine is a new type of equipment with high output and wide application; the advantages of the dry Cable Wire Recycling Machine equipment are even more praised by customers. We aim to create high-quality products with good reputation and welcome people from all walks of life to us Factory inspection tour.
Tags:
If you have any requirement or suggestion, please fill in the form and send to us, or contact us by E-mail:sunymachine@gmail.com,thanks!