Aluminum-plastic separation equipment is widely used in aluminum-plastic recycling
Time:2020-07-15 11:45 Author:Suny Group
Aluminum-plastic separation equipment is a new type of metal resource equipment. Aluminum-plastic separation equipment is widely used in aluminum-plastic recycling. Its main function is to separate aluminum and plastic, using a physical separation method, which will not cause pollution to the environment, and at the same time achieve the effect of resource recycling.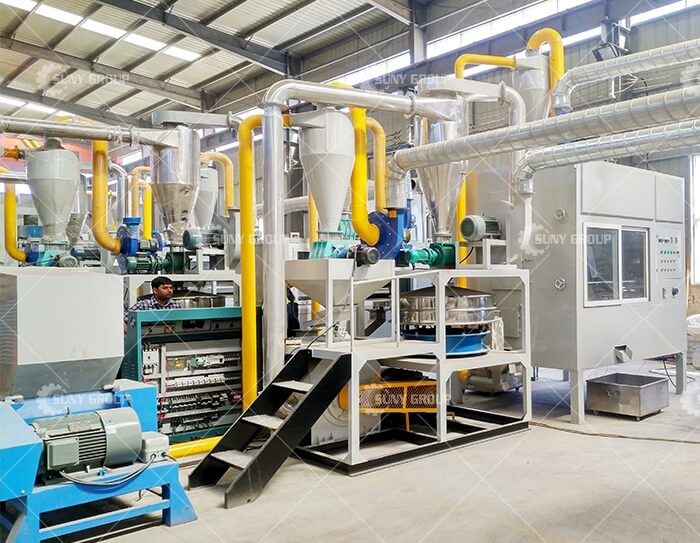 With the development of industry nowadays, waste aluminum-plastic composite materials are relatively common. We all know that aluminum metal is still used in industry, such as some pill plates, food packaging bags, candy paper, capsule plates, etc. All need to use aluminum, and the appearance of aluminum-plastic separation equipment solves the resource recycling of a large number of waste aluminum-plastic composites.
Aluminum-plastic separation equipment separates aluminum and plastic very well, ensuring the recycling of metal resources and achieving a sustainable development path. At present, many investors are also investing more and more in this industry, which is also a relatively good investment hot spot and determines its future development prospects.
The aluminum-plastic separation equipment is very convenient in use, does not require too much labor, the automated procedure makes the operator use faster, and the electrostatic separation method is used to ensure the separation effect and achieve the ideal state. To meet the industrial requirements for aluminum, so as to better apply to the market.
Tags:
If you have any requirement or suggestion, please fill in the form and send to us, or contact us by E-mail:sunymachine@gmail.com,thanks!