Electronic waste will be made into the Olympic gold medal
Time:2016-08-25 18:43 Author:Suny Group
Japan plans to take the level of the electronic waste recycling to a new level. According to Japanese media, the organizers of the 2020 summer Olympic Games in Tokyo recycled from waste a large amount of smart phones and other electronic products of precious metals to make the MEDALS.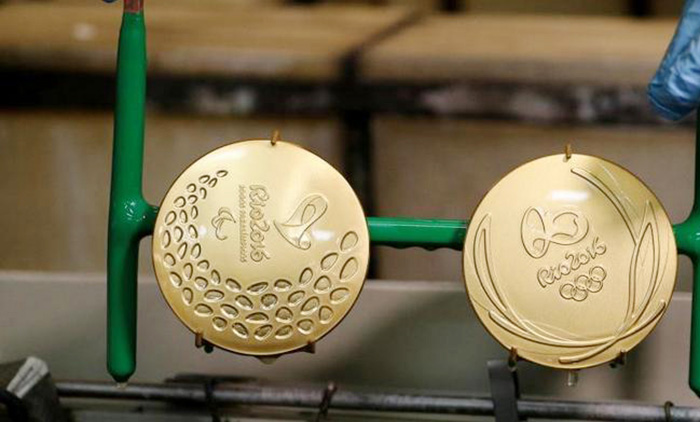 Report said on August 22, Tokyo Olympic organizing committee, the environment ministry and the Tokyo metropolitan government officials as well as from the smartphone makers NTT Docomo, tanaka precious metals industry corporation and recycling executives worked in a hosted by nongovernmental organizations (ngos) to discuss the proposal at the meeting.
Reported that the Japanese consumer electronics contained in gold, silver "deposits" is equivalent to 16% of global reserves and 16% respectively. 2012 London Olympic Games medal awarded to the athletes took 9.6 kg of gold, a total of 1210 kg and 700 kg of copper, silver, by contrast, Japan in 2014 from the waste electronic products recycling a total of about 143 kg of gold, 1566 kg of silver and 1112 tons of copper.
According to the data showed that Japan annually produces 650000 tons of small electronic devices and appliances waste, less than 100000 tons of collection and was used in the production of new products. Many cities have not been able to achieve environment ministry set recycling targets, while the proposed Olympic MEDALS plan may encourage more e-waste recycling.
Smartphones and tablet computers and other electronic products contain a small amount of precious metals and rare earth metals, including platinum, palladium, silver, gold, lithium, cobalt and nickel, and automobile and home appliance such as refrigerator, air conditioner contains iron, copper, lead and zinc, etc.
A move that could prompt the development of the electronic waste recycling industry, but also provide good help to recovery of electronic waste, this is a very good move.
Tags:
If you have any requirement or suggestion, please fill in the form and send to us, or contact us by E-mail:sunymachine@gmail.com,thanks!