Automatic tire recycling equipment production line
Time:2019-11-11 12:12 Author:Suny Group
With the popularity of automobiles and the increasing number of used tires, in recent years, the annual production of used tires in China has increased by 8% to 10%, which has become a new type of pollution. So how do you deal with used tires effectively? What equipment do you need to know?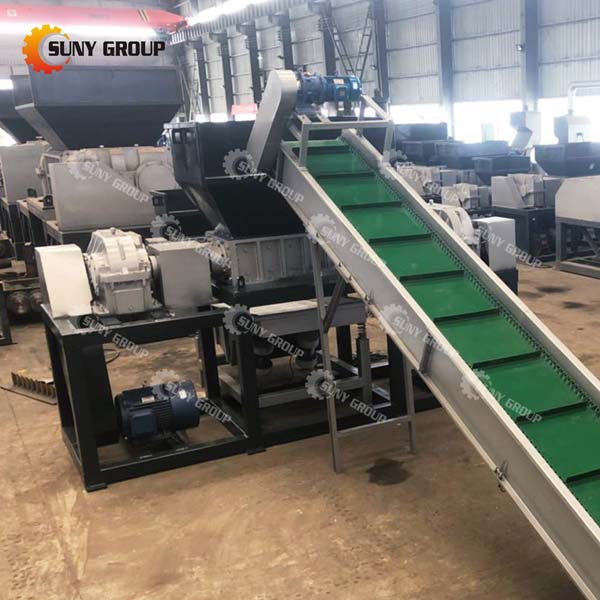 The disposal of used tires requires a professional tire recycling production line, and the automatic tire recycling equipment has the advantages of high automation and high output.
The main equipments of automatic tire recycling equipment include: tire drawing machine, tire cutting machine, tire shredder, tire wire separator, rubber pellet machine, fiber separator and tire mill, etc., through a series of operations, The used tires are converted into rubber powder and steel wire that can be reused, and there is dusting equipment throughout the process to avoid secondary pollution.
Through the above introduction, I believe that you have some understanding of some equipment methods for recycling used tires. If you have more questions or need to consult, please feel free to contact us.
Tags:
If you have any requirement or suggestion, please fill in the form and send to us, or contact us by E-mail:sunymachine@gmail.com,thanks!