How much is the waste tire crusher?
Time:2019-11-07 11:47 Author:Suny Group
The large amount of used tires is also a huge waste of resources. In fact, it can be completely recycled. A relatively important step in the recycling process is to break the used tires. So how much is a used tire crusher?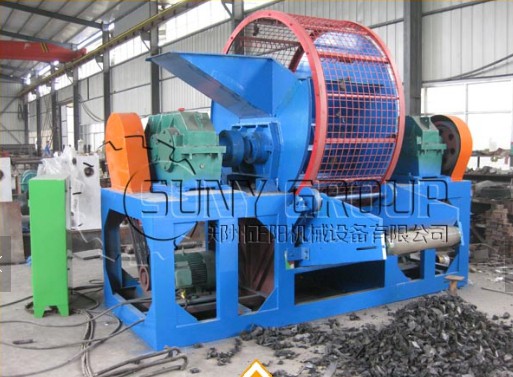 Before the waste tires are treated, the upper ring wire should be removed, so that the wire inside the ring can be recycled again. Then the tire with the wire removed is broken by the tire crusher. This is a very important process. Because after the crushing, it is necessary to carry out the next step of removing the fine steel wire in the tire body as well as grinding and granulating to achieve the standard that can be reused.
As for the price of the tire crusher, because the used tires need a special tire crusher for crushing and shredding, it is not the same as the traditional crusher. The price can be configured according to the customer's demand and output. Therefore, first of all, you need to understand your own needs. Then, according to your own needs, the next step of equipment procurement.
Tags:
If you have any requirement or suggestion, please fill in the form and send to us, or contact us by E-mail:sunymachine@gmail.com,thanks!