What is aluminium plastic recycling plant used for?
Time:2018-01-29 18:47 Author:Suny Group
Aluminium plastic recycling plant is equipped with high-voltage electrostatic sorting equipment, mainly used for recycling aluminum and PE/PVC plastic from aluminum-plastic laminated composite, high efficiency recycling and easy to operate, capacity rang 100-1000kg/h, suitable for various aluminium plastic recycling plant.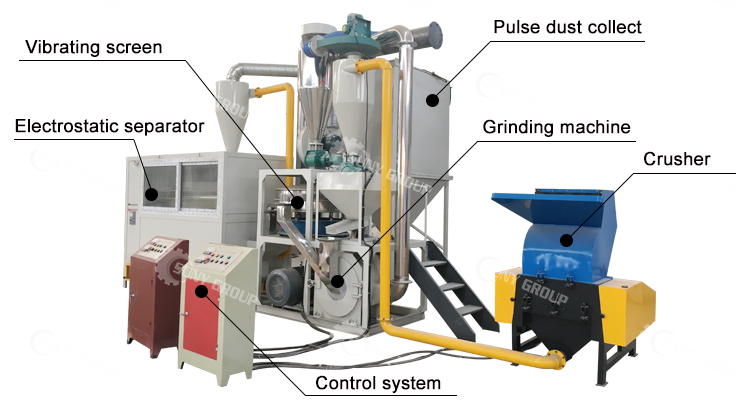 Aluminium plastic recycling plant is used for recycle hard aluminum plastic composite material, like:
All kinds of aluminum-plastic materials, Such as Medicine capsules plate, Medical blister, Aluminum composite panel, Food packaging bags, Tooth paste tubes, Aluminum and plastic combined caps, Leftover and pieces of Aluminum plastic board, etc.
Aluminium plastic recycling plant can separation aluminum from plastic at last.
Tags:
If you have any requirement or suggestion, please fill in the form and send to us, or contact us by E-mail:sunymachine@gmail.com,thanks!