Why choose SUNY Copper Cable Granulator?
Time:2016-09-24 16:17 Author:Suny Group
Copper wire recycling is separating copper metal from its insulation and putting the copper into second use. Copper wire is gathered and taken from aged telephone wire, household electric wire, automotive wire, etc from communities and enterprises and is processed to render it usable once more.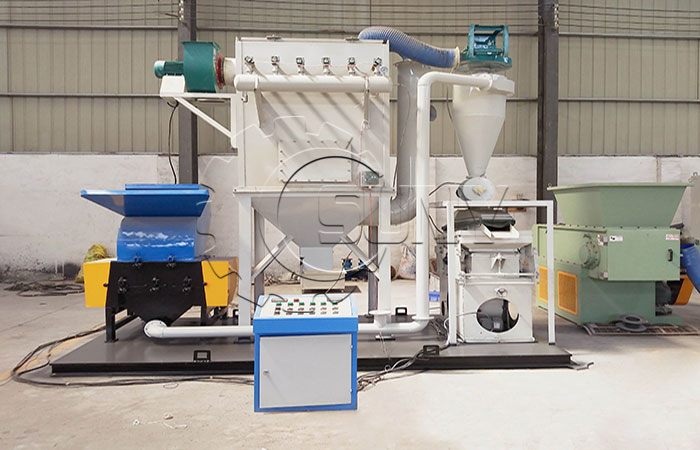 For copper wire recycling, there are many methods like smelting or chemical method. Some of them has low recycling rate while others are easy to cause second pollution. Mechanical method is well known for its convenience and relatively high recycling rate. Copper cable granulator and wire stripping machine are two common kinds used in this method.
SUNY copper cable granulator not only has the mentioned advantages, but also has its features. It has improved its separating design, which adopts vibration and air classification, greatly raising its recycling rate. Besides, it also pays attention to the manufacturing details, so it is a really ideal machine for copper wire recycling.
Tags:
If you have any requirement or suggestion, please fill in the form and send to us, or contact us by E-mail:sunymachine@gmail.com,thanks!