What is the difference between N95 mask machine and stretch cloth folding mask machine?
Time:2020-09-18 11:48 Author:Suny Group
n95 mask machine: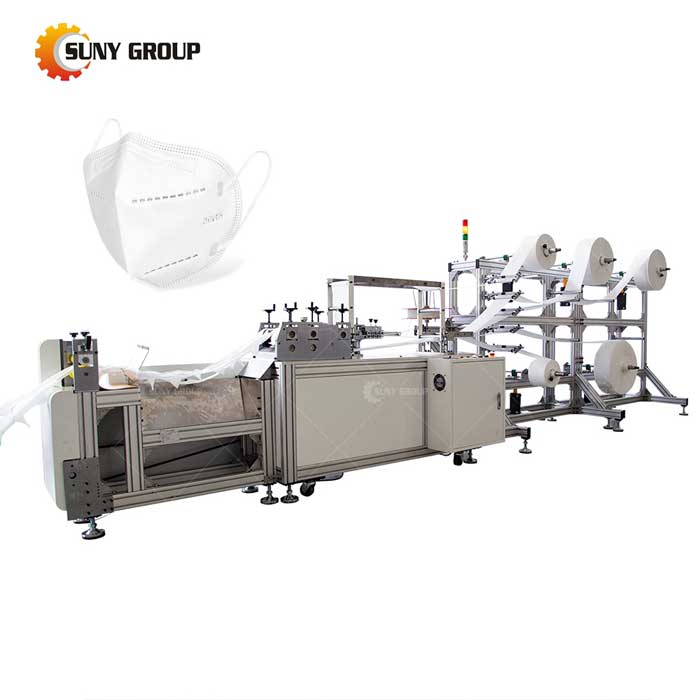 The N95 automatic folding mask machine is a fully automatic machine used to produce folding mask production lines. It uses ultrasonic technology to weld 3-6 layers of PP non-woven fabric, activated carbon filter material and filter material. The whole set of equipment is integrated and fully automatic folding production technology through non-woven fabric welding, ear band welding, printing, half folding, edge sealing, rolling cutting, etc., and can process 3M 9001, 9002, etc. and other folding masks. The raw materials selected according to product requirements can produce masks that meet different standards such as FFP1, FFP2, N95, etc. The whole production process does not require personnel to participate, and the finished product is fully automated.
Automatic unwinding-feeding of nose bridge-ultrasonic welding-LOGO pad printing-ear band welding-folding forming-ultrasonic welding cutting + finished product output
Stretch cloth folding mask machine: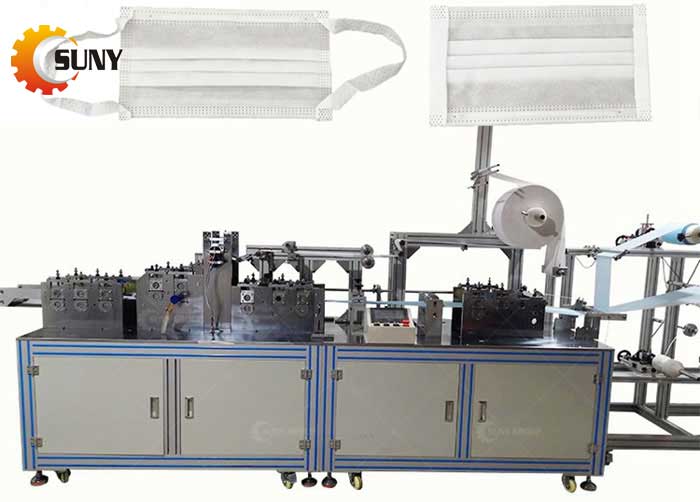 The fully automatic stretch cloth folding mask machine is a stretch non-woven ear strap folding mask machine independently developed by Qin Taisheng. It is a fully automatic machine for the production of non-woven ear strap mask production line. It adopts ultrasonic technology and requires no human intervention in the whole production process. Fully automatic production of finished products, high efficiency and good stability, can save costs for enterprises.
Process flow of automatic stretch cloth folding mask machine equipment
Automatic unwinding-nose bridge feeding-ultrasonic welding-logo printing (optional)-folding forming-ultrasonic welding & cutting-finished product output
Tags:
If you have any requirement or suggestion, please fill in the form and send to us, or contact us by E-mail:sunymachine@gmail.com,thanks!