How to improve the defective rate of mask machine products
Time:2020-09-25 14:29 Author:Suny Group
In the conventional one-to-one automatic flat mask machine, during the material replacement process, when the roll diameter changes, the raw materials are prone to problems such as deviation, discount, continuous cutting, and weak welding.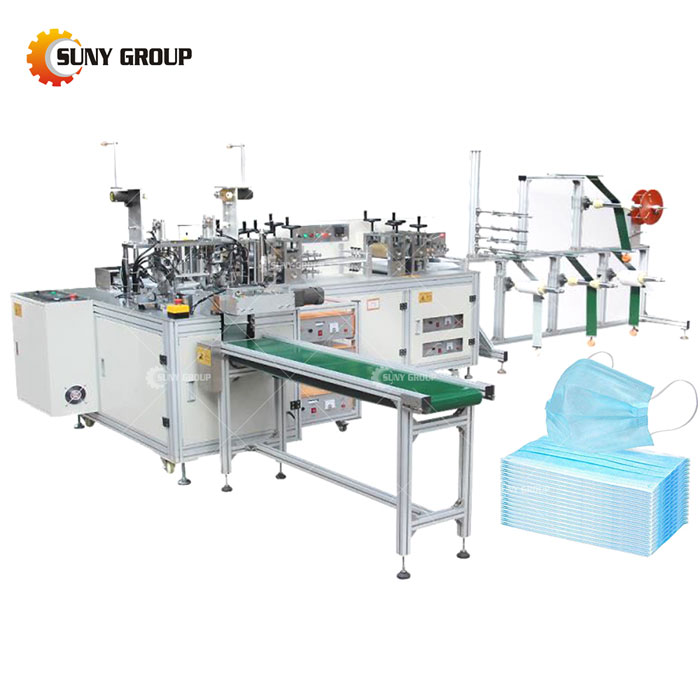 As a result, the defective rate of the products produced by the mask machine is relatively high. In response to this problem, our company has upgraded the equipment, adding an automatic tension device, a servo system, a photoelectric tracking device, a PLC controller, and an automatic correction device, specifically for improving The stability of the equipment during operation greatly reduces the defect rate in the production process of the one-to-one automatic flat mask machine and improves the overall quality of the product.
From the 2-4 layers of raw materials, the whole process is automated, and the machine passes; PLC control, automatic tension, servo motor, correction positioning, photoelectric tracking, and perfect cooperation in every production link. According to the different raw materials used, the masks produced can reach different standards, which improves the efficiency while improving the quality of the finished masks.
Tags:
If you have any requirement or suggestion, please fill in the form and send to us, or contact us by E-mail:sunymachine@gmail.com,thanks!