The new aluminum-plastic separator can process a wide range of waste aluminum-plastic composites
Time:2020-09-25 14:33 Author:Suny Group
The aluminum-plastic separator is widely used, and it is also very fast and convenient for the processing of materials. In terms of economy, this new type of equipment can treat a wide range of waste aluminum-plastic composites, effectively recycling metal resources, and the price of this equipment is relatively cheap, which meets the needs of many manufacturers.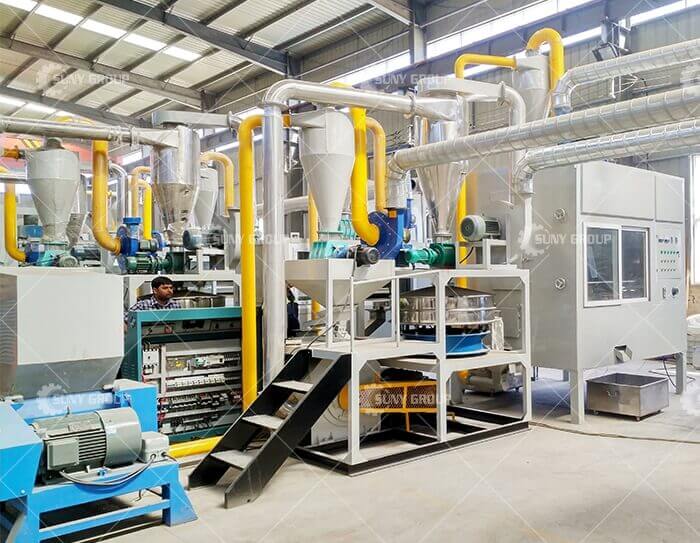 At present, the aluminum-plastic separator produced in my country's industry has many outstanding advantages. Its intelligent operating system reduces the operating strength and manpower. We recycle some scrap metals effectively, which not only guarantees the recycling of resources, but also the equipment has a relatively good dust collection system, which will not cause pollution to our environment.
In order to better avoid the occurrence of these undesirable phenomena, industrially produced waste aluminum-plastic crushing and separation equipment has played a very critical role. As a manufacturer of aluminum-plastic crushing and separating equipment, I can tell you clearly that the internal structure design of this equipment is very reasonable, the operation is flexible, and the separation effect of aluminum-plastic materials is also very good, so as to achieve resource recycling. If you are interested and want to know more product information, please call to consult, we will sincerely serve you.
Tags:
If you have any requirement or suggestion, please fill in the form and send to us, or contact us by E-mail:sunymachine@gmail.com,thanks!