Waste circuit board recycling equipment technology production line
Time:2021-02-02 10:59 Author:Suny Group
The old circuit boards contain high value, and also hide the harmful substances to our body, but these are used in the production process a lot of precious metals, the resources in these precious metals are more abundant than those in the mines. Among them are gold, foil, copper, silver, iron, and other metal resources. At the same time, we can use green and pollution-free waste circuit board recycling equipment to recycle metal resources in circuit boards. Waste circuit board recycling equipment is conducive to resource recycling. Utilize, prevent pollution, protect the environment, and realize the sustainable development of resources. The copper metal and tin metal in the circuit board can be extracted from the waste circuit board through the waste circuit board recycling equipment. Recycling of resins and plastics can be used as additives for tires or others can be used.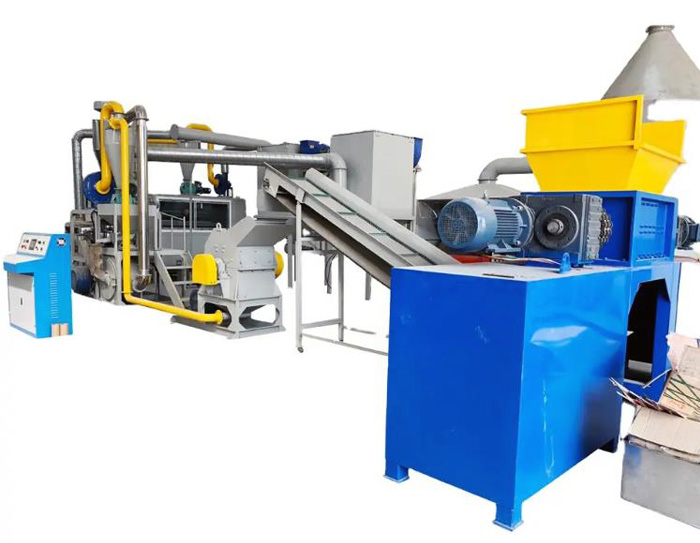 E-waste is a precious resource. Strengthening the research and application of metal recycling technology for e-waste is of great significance both from an economic and environmental point of view. Due to the complex and diverse characteristics of e-waste, it is difficult to recover the metals in it with any technology alone. The future development trend of e-waste processing technology should be: industrialization of processing forms and greater recycling of resources. To sum up the science, research on the recycling of discarded PCBs can not only protect the environment, prevent pollution, but also facilitate the recycling of resources, save a lot of energy, and promote the sustainable development of the economy and society.
The circuit board recycling equipment is a relatively advanced electronic waste recycling equipment in China. The recycling operation of waste circuit boards is simple and convenient. It can be fed once, crushed and crushed, and transported by a conveyor. Dry separation can effectively separate metal and non-metal completely. The circuit board recycling equipment produced by Jixin has won the trust of customers with its strong working ability and quality. The circuit board equipment adopts an overall structure and can be produced after power on. It can be fully automatic crushing, feeding, dusting and separation, as long as one person can do it. For production, our equipment adopts advanced dust removal equipment, which can automatically purify the air. The equipment is completely dry separation, and the separated metal can be sold directly.
Tags:
If you have any requirement or suggestion, please fill in the form and send to us, or contact us by E-mail:sunymachine@gmail.com,thanks!