What is the function of the tire pellet machine
Time:2021-02-04 10:48 Author:Suny Group
The tire pellet machine is a product that processes waste rubber products, scraps, and waste tires into rubber pellets. Tire pellet machines can be divided into two types: one uses the principle of fixed knife and movable knife shearing. The other is the smashing principle.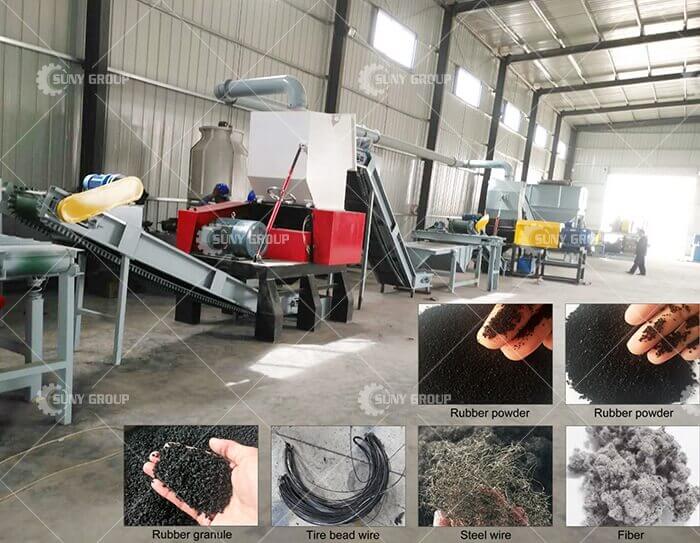 Mainly used in sports track, football field, tennis court, basketball court and other recreational and sports venues, highways, high-speed railways, and widely used in hospitals, hotels, restaurants, families, kindergartens, nursing homes, highways, factories that need shock absorption, Noise-reducing, non-slip venue, and can be used flexibly, can be used in combination with various types of surface materials, its outstanding features: non-slip, sun-proof, wear-resistant, flame-retardant.
Features of tire pellet machine
1. The fineness of particles can be adjusted at will.
2. Micro-dust removal device, independent dust removal and fiber removal device, and atomization spray system solve the pollution problem of recycled waste.
3. The overall design has beautiful appearance, compact structure, few wearing parts and convenient maintenance. It is an upgraded product.
4. There are many models, affordable prices, high output, and low power consumption. It is the object of choice for personal investment and entrepreneurship.
Tags:
If you have any requirement or suggestion, please fill in the form and send to us, or contact us by E-mail:sunymachine@gmail.com,thanks!