Waste circuit board recycling equipment unit
Time:2021-04-01 10:20 Author:Suny Group
The names of circuit boards include circuit boards, PCB boards, aluminum substrates, high frequency boards, thick copper boards, impedance boards, PCBs, ultra-thin circuit boards, ultra-thin circuit boards, printed (copper etching technology) circuit boards, etc. The circuit board can be called a printed circuit board or a printed circuit board. The English name is PCB, FPC circuit board. FPC circuit board is also called flexible circuit board. The flexible circuit board is made of polyimide or polyester film as the base material. This is highly reliable. For the recycling of discarded circuit boards, appropriate environmental protection methods must be adopted for disposal.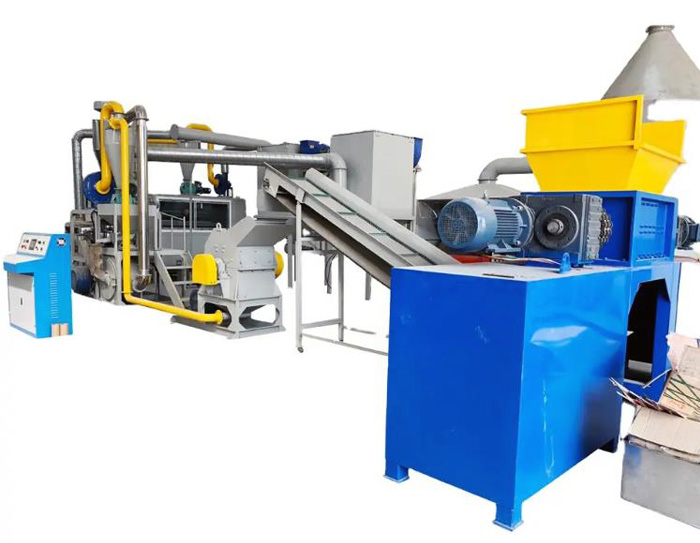 Discarded circuit boards are the core of the entire electronic waste, and they are also difficult to dispose of. Regarding its recycling treatment, SUNY GROUP environmental protection integrated the existing industrialization technology, according to the actual situation of the discarded circuit board, now proposes the disposal route of the discarded circuit board.
Discarded circuit boards contain a large amount of available plastics, glass, metals, rare metals and other resources. Disposing of discarded circuit boards at will will not only bring potential harm to the environment, but also cause a great waste of resources. Therefore, the harmless and resource disposal of discarded circuit boards can not only protect the natural environment on which humans depend, but also realize the recycling of resources. The characteristics of SUNY GROUP environmental comprehensive waste circuit boards, comprehensive treatment and recycling technology of different waste circuit boards and metal and non-metal resources.
Tags: