How much does it cost to put a set of wet wipes production line into production?
Time:2021-04-17 10:21 Author:Suny Group
There is a large demand for wet wipes, and more and more people are joining the industry producing wet wipes. At the same time, there will be various types of wet wipe machines. The wet wipe machines produced by Heidesun Machinery have high automation, stable performance and complete types. Including: four-side sealing single-chip wet tissue machine, 1-10 single-head wet tissue machine, double-head wet tissue machine, back-seal 6-channel, 12-channel, 20-channel wet tissue machine, etc. Of course, it can also be customized according to user needs. Wet wipe machine. With so many kinds of wet tissue machines, how much does it cost to put into production a set of wet tissue production line?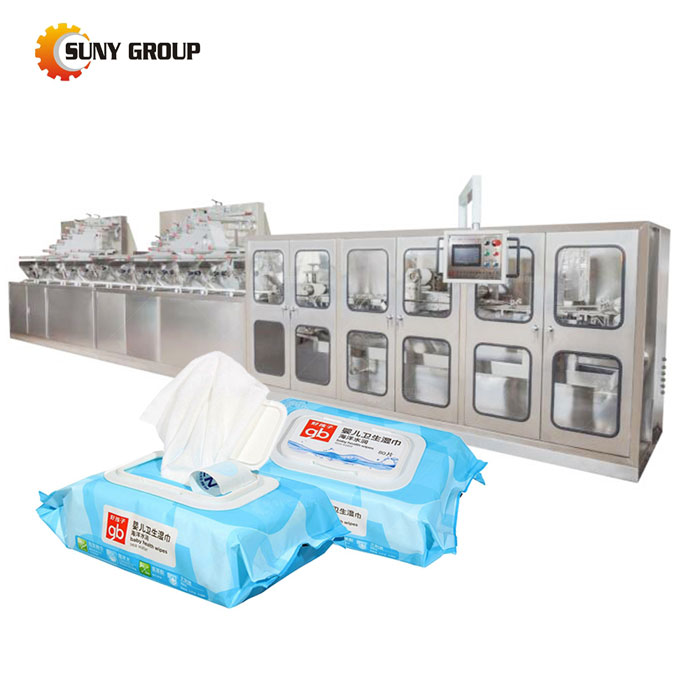 There are various user needs, and the types and output of the wet wipe production lines are different, so the prices are also different. The market price of a set of wet wipes production lines ranges from 100,000 to 1 million. Of course, for the specific price, users need to bring their own needs and consult competent manufacturers.
As a manufacturer of wet wipes machines, Zhengzhou Headsun Machinery has always been customer-centric for many years, and has built sophisticated wet wipes machines and equipment at reasonable prices. All are ex-factory prices, and there is no intermediate price difference, and it can provide customers with design and production for free. Solutions to help customers quickly switch to production and profitability. If you want to know more details about the wet wipe machine or want to know a specific quotation, please feel free to consult Hai Desheng, and there are professionals here to answer you!
Tags:
If you have any requirement or suggestion, please fill in the form and send to us, or contact us by E-mail:sunymachine@gmail.com,thanks!