Power lithium battery recycling technology equipment
Time:2021-06-02 10:07 Author:Suny Group
Power battery recycling equipment is based on the advantages of environmental protection, stable operation, production safety, large output, energy saving, labor saving, and beautiful appearance. During the production process, various harmful gases in the lithium battery can be passed through the spray tower and air filtration. With activated carbon treatment for up-to-standard discharge, all the water needed in the production process is recycled, there is no external drainage source, and the water undergoes precipitation, filtration and chemical addition for water treatment in the recycling process.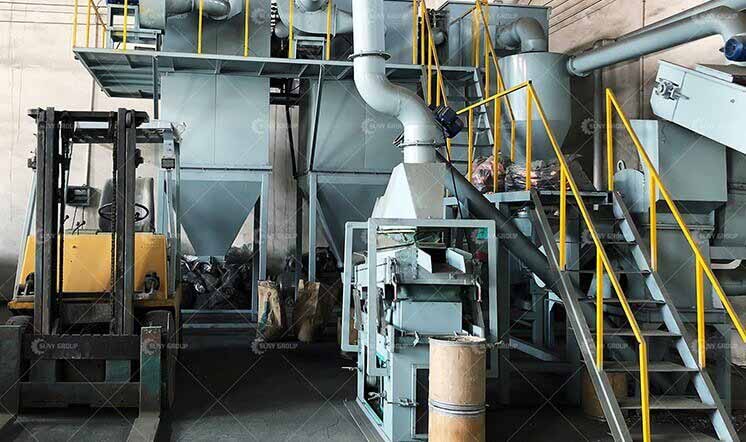 The equipment noise during the production process does not exceed 70dB, and all meet the national environmental protection requirements. The entire assembly line implements automated production, processing about 1.5 tons of lithium batteries per hour, and only 2-3 people are required to produce and operate. In this process, waste lithium batteries are sorted into: plastic film, iron, aluminum, plastic film, iron, aluminum, etc. through equipment such as water suction breaker, magnetic separator, winnower, water friction machine, eddy current separator, and heavy medium separator. Plastic case, copper, aluminum and anode and cathode powder, the purity of each material can reach 94%-99%.
Tags:
If you have any requirement or suggestion, please fill in the form and send to us, or contact us by E-mail:sunymachine@gmail.com,thanks!