What equipment is needed to produce wet wipes?
Time:2021-06-03 10:40 Author:Suny Group
At present, there are many types of wet wipe machine equipment on the market, including single-chip and multi-chip, with large or small output, mainly according to the actual situation of their own investment. Under normal circumstances, find several wet wipe machine manufacturers for inspection and comparison. It is best to test the machine to see the operating conditions, compare the strength of the manufacturers, and compare the quality of the equipment, and then consider the price situation.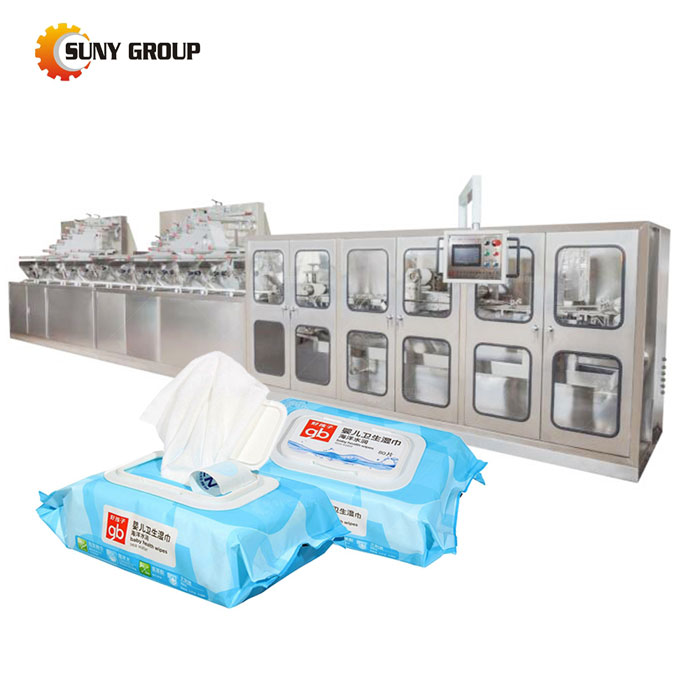 To produce wet wipes, purchasing a wet wipe machine is only one aspect. Take the single-chip four-side sealing wet wipe machine as an example. At least 20-30 square meters of dust-free workshop is required, and a water purification workshop is also required. In addition, you don't need to prepare raw material space and Is the finished product space? The production environment is determined. The main equipment is a single-chip four-side sealing wet tissue machine. It is recommended that SUNY GROUP's wet tissue machine has a stable output. Other raw materials include non-woven fabrics, liquid medicine, water, packaging films, and labels. Stickers, covers, etc., the entire production line program is tailor-made.
Tags:
If you have any requirement or suggestion, please fill in the form and send to us, or contact us by E-mail:sunymachine@gmail.com,thanks!