Extraction and recycling of precious metals in electronic waste
Time:2021-06-08 10:32 Author:Suny Group
1. Gold-containing components can be selected from the computer and other spare parts to extract gold. In 1 ton of electronic boards, 130 kilograms of copper, 20 kilograms of tin, and 0.45 kilograms of gold can be separated. "E-waste" has become an industry that hides huge profits.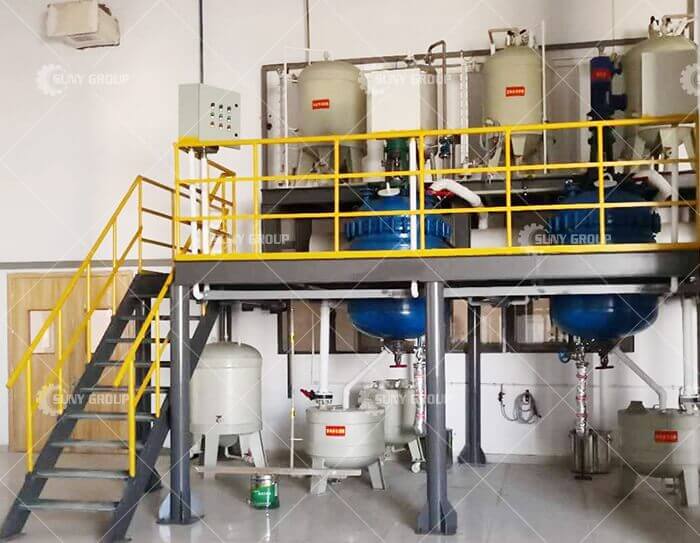 2. Recycling value and status in production:
The utilization value of precious metal scrap secondary resources is increasing, mainly because:
(1) Humans have produced a large amount of precious metals (gold, silver, platinum, palladium, rhodium, iridium)
(2) The precious metal resources are scarce, especially the gold and silver industrial reserves are relatively small.
(3) The content of precious metals is much higher than that of the original ore, generally several hundred times or more.
3. Gold production, consumption and main application areas:
Gold is the earliest metal developed and utilized by mankind. Because it mostly exists in natural metal condition, it is easy to pick, choose, and process. At the same time, it has a lovely golden color, which can be stored for a long time and will not change for a long time. The largest demand for gold is the jewelry industry, which accounts for about 85% of the production and processing on average, followed by the electronics industry with about 6%, 6.5% and dental industry with about 2%, aerospace, aviation and other industries, and medals, commemorative medals, government currency, Gold is an important hard currency, and all countries provide a large amount of reserves.
4. Sources of e-waste:
(1) Gold-containing electronic components, video recorders, record players, analyzers, analyzers, computers and other instruments and electrical appliances also contain gold.
(2) All kinds of gold-containing alloys, the content of gold in the alloys is very high. There are also many low-gold alloys. The gold in them is more easily forgotten after they are used, and they are only recycled as general metals.
(3) The gold content of various waste gold plating solutions is quite different.
(4) Jewelry scraps, anode mud, batteries, solder alloys, dental alloys, gold-plated devices and all devices involved in the use of gold, such as chemicals, electronics, medicine, electroplating and jewelry, contain gold.
Tags:
If you have any requirement or suggestion, please fill in the form and send to us, or contact us by E-mail:sunymachine@gmail.com,thanks!