A complete set of brakes for the inflatable shaft correction device of the mask machine solves the problem of fabric deviation
Time:2021-07-03 10:06 Author:Suny Group
The characteristics of the inflatable shaft of the mask machine: short inflating operation time: the separation and placement of the inflatable shaft and the paper tube can complete the inflation and deflation in only 3 seconds, and there is no need to separate any parts on the shaft end. Engage with the paper tube. The paper tube is easy to place: the paper tube can be moved and fixed at any position on the shaft surface by inflating and deflating. Large load-bearing weight: The size of the shaft diameter can be determined according to the practical needs of customers, and high-hardness steels can be used to increase the load-bearing weight. High economic efficiency: The special design of the shaft can be applied to all kinds of paper tubes of thickness, thinness, width and narrowness. Simple maintenance and long use time: The air expansion shaft is a single part, and each part in its structure has a fixed specification, which can be interchanged and used, making it easy to maintain.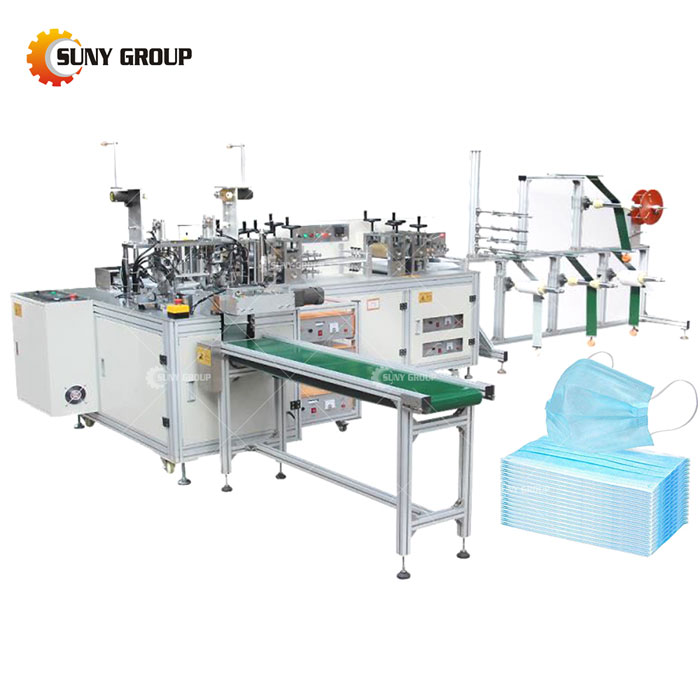 Correction device for mask machine It is mainly for coil correction, which means that the coils produced by the manufacturer should always keep the sides of the coils neat and consistent during the process of spraying, printing, punching, laminating, slitting or other coil winding. And take the technical operation. Because once the edges of the coil are not aligned, it will cause errors in subsequent steps, resulting in material waste or stoppage adjustments.
The corrector for mask machine is also very suitable for continuous non-stop production in the packaging industry. It has been widely used in plastic film slitting machines, coating machines, printing machines, laminating machines and other equipment. The hydraulic correction machine can be equipped with a switch sensor, and a synchronous motor electric actuator constitutes a stable and reliable correction system.
Tags:
If you have any requirement or suggestion, please fill in the form and send to us, or contact us by E-mail:sunymachine@gmail.com,thanks!