How to deal with scrap lithium batteries?
Time:0000-00-00 00:00:00 Author:Suny Group
Discarded lithium batteries contain a large number of non-renewable and economically valuable metal resources, such as cobalt, lithium, nickel, copper, aluminum, etc. If the waste or unqualified lithium batteries can be effectively recycled, it will not only reduce the impact of waste files on batteries. Environmental pressure can also avoid the waste of metal resources such as cobalt and nickel.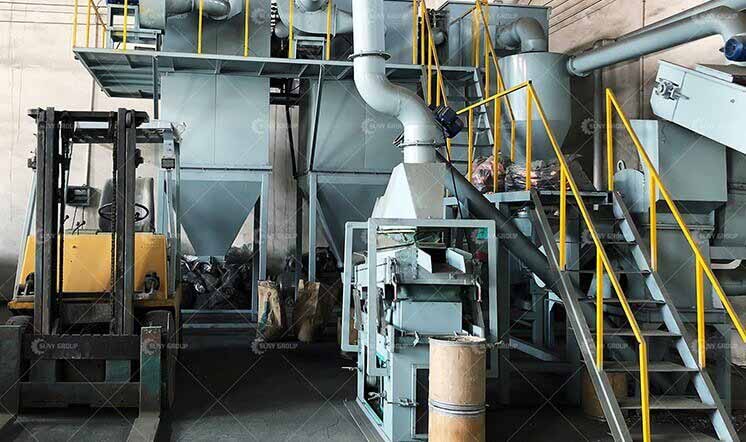 01
Firstly, the waste lithium battery is pre-processed, including discharging, dismantling, crushing, and sorting;
02
Recycling of plastic and iron shells after disassembly;
03
After the sorted electrode material is subjected to alkali leaching, acid leaching, and impurity removal, extraction is performed. Extraction is a key step to separate copper from cobalt and nickel; copper enters the electrowinning cell for electrowinning to produce electrowinning copper products;
04
The extracted cobalt and nickel solutions are then extracted and separated. At this time, the cobalt salt and nickel salt are directly obtained after crystallization and concentration; or the cobalt and nickel separated after extraction enter the electrowinning tank respectively to obtain the electrowinning drill and the electrowinning nickel product.
05
The recovery rate of diamond, copper, and nickel in the electrodeposition process reaches 99%, and the grades reach 99.98%, 99.95%, and 99.2%~99.9% respectively. Cobalt sulfate and nickel sulfate products meet relevant standards.