What technical guarantees are needed for shredder blades?
Time:2021-08-10 16:46 Author:Suny Group
The processing accuracy and technical process control of the shredder blade have a very important impact on the stability and applicability of the entire shredder, which not only affects the life of the equipment, but also affects the investment in the later maintenance of the equipment. So what technical guarantee does the shredder blade need?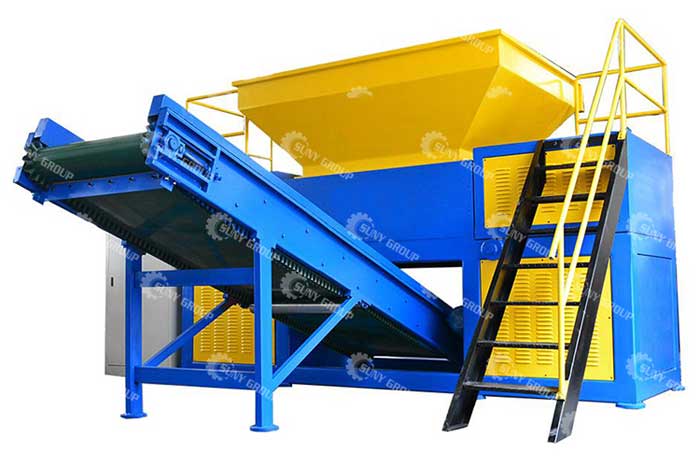 1. According to the materials provided by customers, 6 kinds of imported steel materials and 8 kinds of domestic high-quality steel materials are selected.
2. The heat treatment adopts domestic equipment and technology, selection: vacuum fire, high frequency fire, salt furnace fire.
3. Three main factors for quality management product assurance: material selection, heat treatment, and accuracy.
The choice of shredder blade material is like the foundation for building a house. If the foundation is solid, the house will be more reliable. Similarly, choosing shredder tool materials will make material processing more convenient in the future, which can greatly increase unit output and efficiency, and further protect the energy efficiency of the resource recovery industry.
The above is the whole content of "What kind of technical guarantee does the shredder blade need?", I hope everyone can understand it.
/////////////////////
Broken bridge aluminum crushing and sorting machine, broken bridge aluminum-aluminum-plastic separator
With the elimination of various waste aluminum-plastic doors and windows and broken bridge aluminum scraps, a large amount of waste broken bridge aluminum has been produced, and these waste broken bridge aluminum are rich in materials such as aluminum and plastics, which are of great value for recycling. At this time, the broken bridge aluminum crusher equipment produced by our factory came in handy and became a sharp tool for the recycling of waste broken bridge aluminum.
[Supporting equipment for broken bridge aluminum crushing and sorting machine]
1. Crushing equipment. In accordance with the user's requirements for output, we will be equipped with a crusher device that matches it, and this device will perform the first crushing work on the recycled garbage.
2. Sorting equipment. The crushed garbage needs to be sorted to be highly reusable. We use the most advanced eddy current sorting equipment in China to classify them.
[Features of Broken Bridge Aluminum Aluminum Plastic Separator]
1. The design of the broken bridge aluminum crushing separator production line is superb and reasonable, which improves production efficiency;
2. The whole production process of the broken bridge aluminum crushing and sorting machine adopts physical decomposition and separation, no chemical reagents, no incineration, and no secondary pollution.
3. The broken bridge aluminum recycling equipment adopts an automated operating system to save labor costs.
Tags:
If you have any requirement or suggestion, please fill in the form and send to us, or contact us by E-mail:sunymachine@gmail.com,thanks!