Features and advantages of semi-automatic N95 mask machine
Time:2020-05-29 10:57 Author:Suny Group
Semi-automatic N95 mask body machine, also known as mask tablet machine, is a machine used for automatic production of multi-layer material flat mask finished products. It can use 1 ~ 4 layers of N95PP spunbond nonwoven activated carbon and filter material The material is inserted into the nose line, the edge is sealed, and the finished product is initially cut into a line for semi-automatic operation.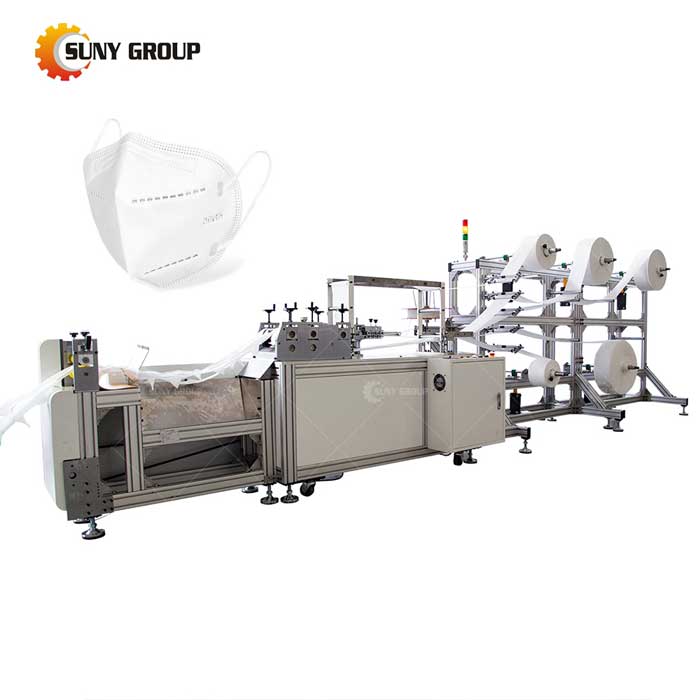 Strictly selected materials: reasonable structure, strong and durable, choose long, stable performance.
Stable performance: The whole machine has the characteristics of convenient operation, stable performance and high efficiency. It is the ideal equipment type in the processing industry
Factory direct sales: price concessions, direct profits to consumers
Features of semi-automatic N95 mask machine:
1. The machine is dense and does not occupy space;
2. PLC program control, high stability and low failure rate;
3. The whole machine adopts aluminum alloy structure, the appearance is solid and not strong;
4. Photoelectric detection to reduce the error rate.
5. The welding strength of the ear strap is adjustable.
6. Ultrasonic system is adopted, with stable performance and convenient operation.
Tags:
If you have any requirement or suggestion, please fill in the form and send to us, or contact us by E-mail:sunymachine@gmail.com,thanks!