Fully automatic smart wet wipe machine
Time:2020-07-24 10:40 Author:Suny Group
Fully automatic smart wet tissue machine, also known as wet tissue smart box, facial tissue machine, and soft tissue machine on the market, is a personal hygiene care smart appliance that manufactures disposable clean cold, hot, dry and wet tissues, and also realizes instant and fast conversion. A new type of high-tech green environmental protection disinfection soft towel equipment integrating optical, electrical and mechanical. It is dual-use for household and commercial use and can produce all kinds of dry towels, cold and hot wet wipes, and non-woven fabrics after sterilization and disinfection in 2 seconds, which is really convenient, fast, clean and hygienic. It is designed to adapt to people's lives, to match modern people's pursuit of fashion, to improve the traditional habit of using towels, and to maintain the health of consumers.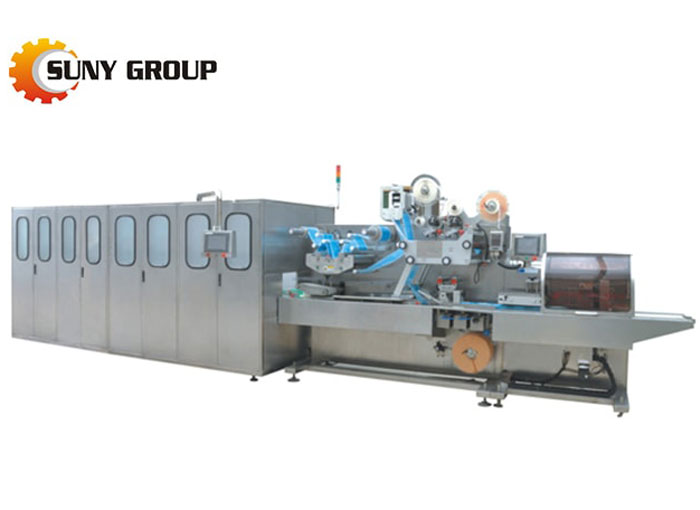 According to user needs, this product can be automatically controlled by a microcomputer to instantly produce folded cold and hot wet wipes, and can also quickly realize the conversion of cold wet wipes, hot wet wipes and dry wipes. You can also control the number of towels and the size of face towels, which is very convenient.
The body structure of the fully automatic intelligent wet tissue machine includes a casing and a control circuit and an execution device arranged in the space. The control circuit includes a main control circuit and a function control circuit. The line device includes a cloth feeding and cutting system, a curling system, a hot water spray system and a sterilization system. The above-mentioned cloth feeding and cutting system adopts a technical solution in which the cloth feeding and cutting functions are driven by a motor, and the rotation speed of the cloth feeding motor is controlled by a digital chip, and the length of the cloth towel is adjusted on the operation panel.
Tags:
If you have any requirement or suggestion, please fill in the form and send to us, or contact us by E-mail:sunymachine@gmail.com,thanks!